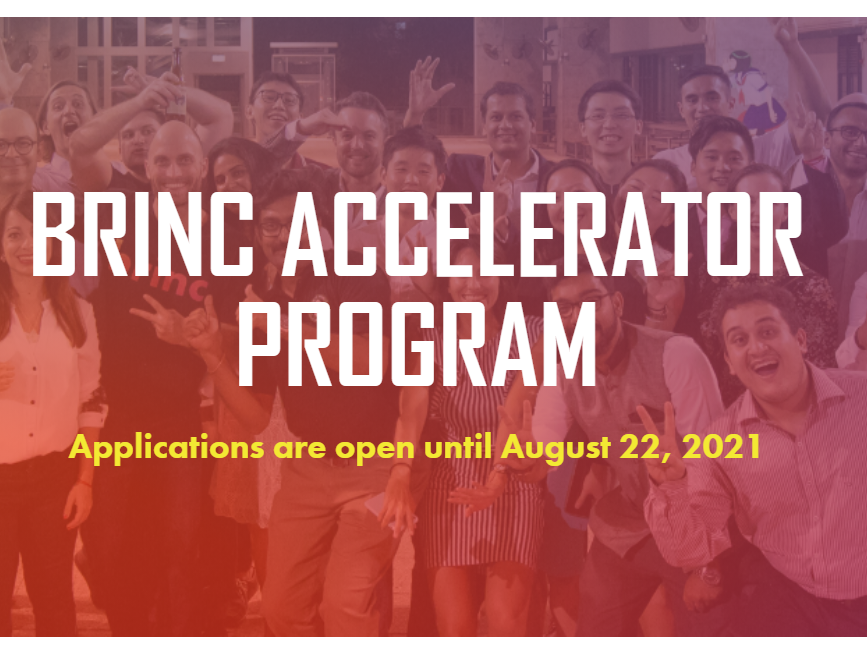 Brinc Accelerator Programs are focused on supporting global startups building technologies to improve every aspect of our daily lives and developing tech-driven solutions to enhance sustainability across multiple industries and solve some of the world's biggest environmental challenges.
WHO THIS IS FOR
Pre Series A, high growth potential start up companies located anywhere in the world. Startups do not have to be based in the program's location.
Startups that are developing a product or solution that fits within one of our investment verticals.
Startups with a close to finalized design, validated product features and that have short-term commercialization needs.
Applications are open until August 22, 2021
For more information, please visit https://www.brinc.io/apply/.