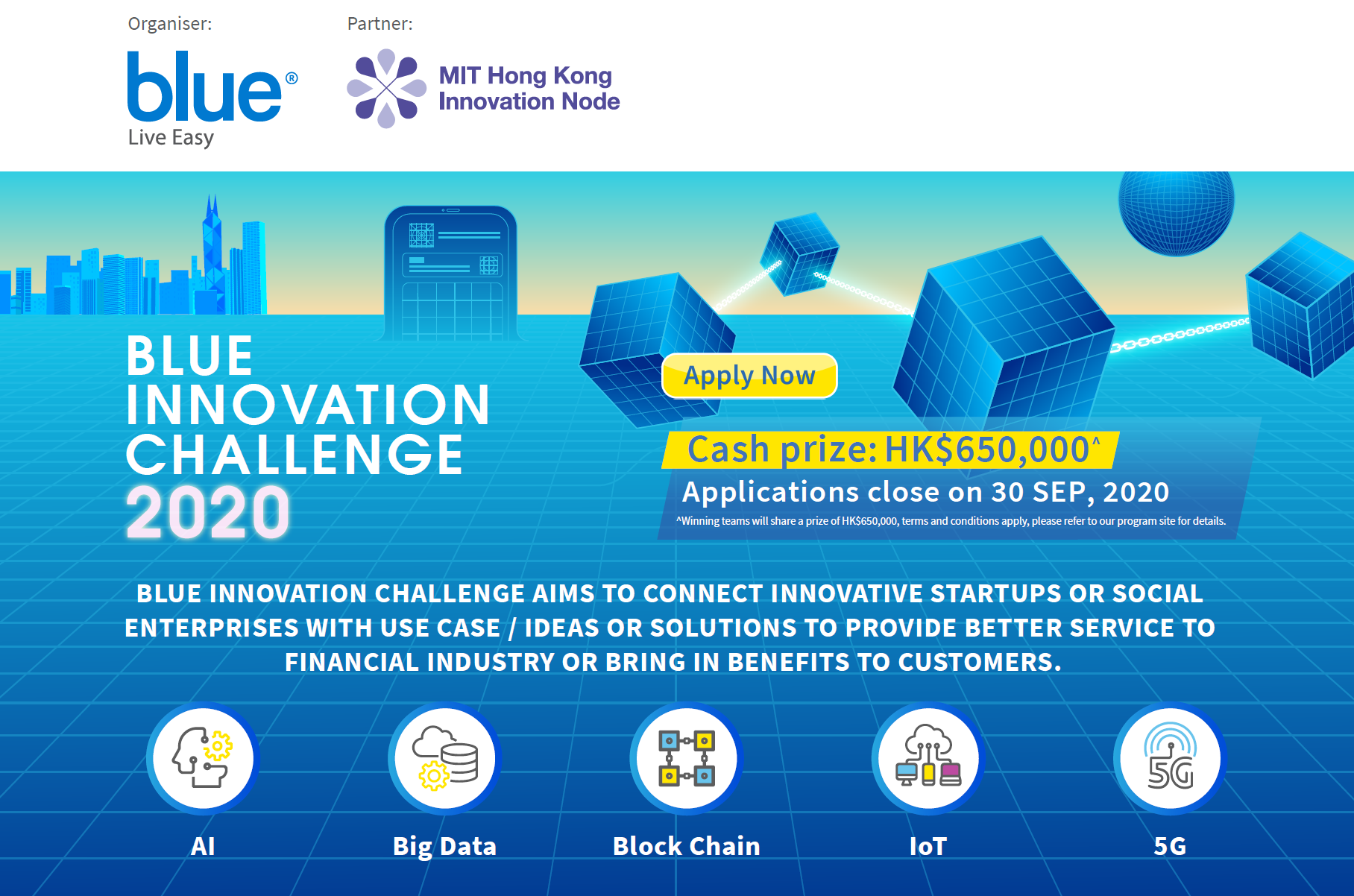 Blue Innovation Challenge aims to connect innovative startups or social enterprises with use case / ideas or solutions to provide better service to financial industry or bring in benefits to customers.
The Blue Innovation Challenge 2020 Fintech Competition (the "Program") is inspired by the creative technology solutions currently transforming the financial industry, and the entrepreneurial minds behind them.
Organised by Blue Insurance Limited ("Blue") and supported by partner MIT Hong Kong Innovation Node ("MIT Node"), the Program aims to create a hub where innovative startups and social enterprises can demonstrate their creative ideas and
solutions to challenge the status quo of the financial industry. It is a platform for entrepreneurs to connect with industry experts, allowing the next generation of new ideas and solutions to be enhanced by professional knowledge and experience.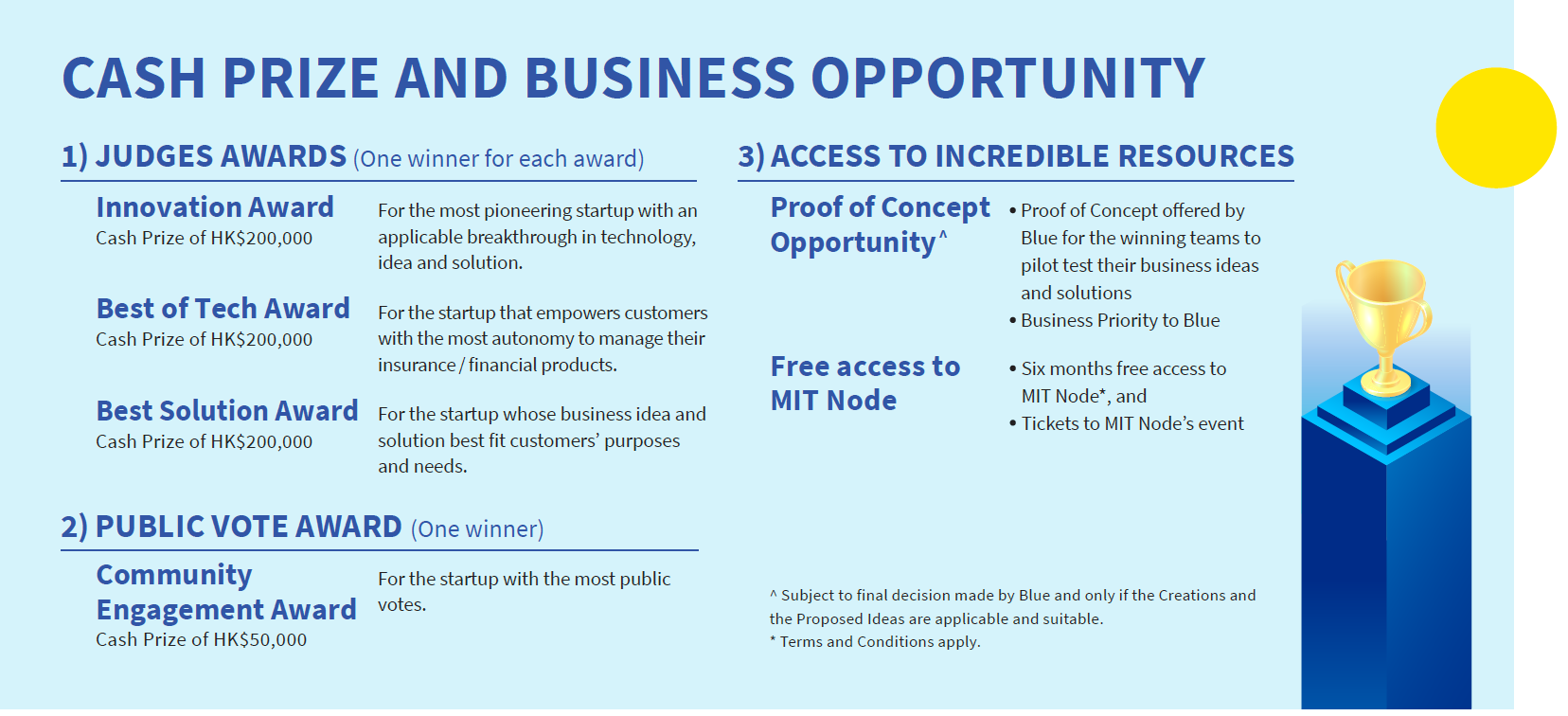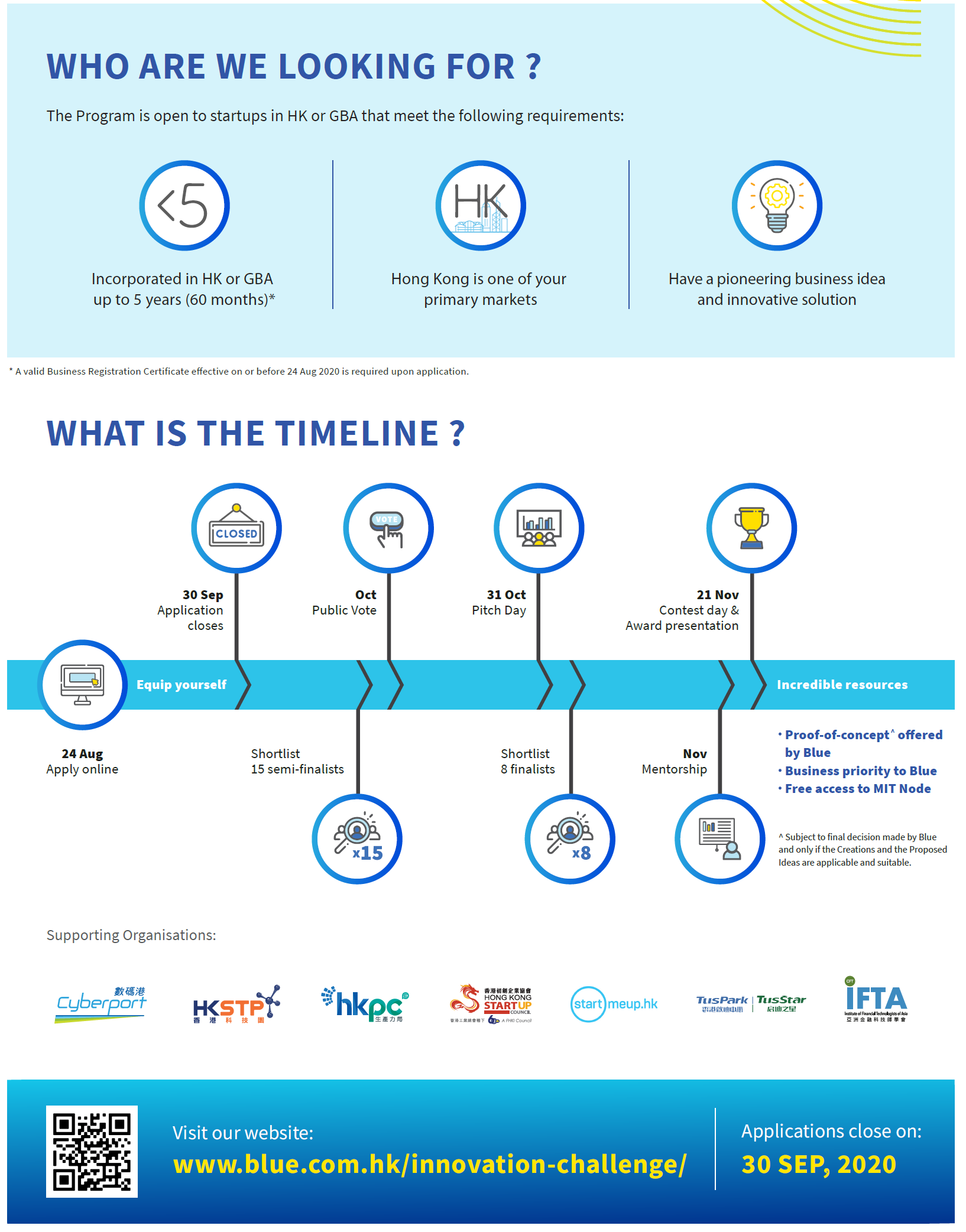 For more information, please click HERE.