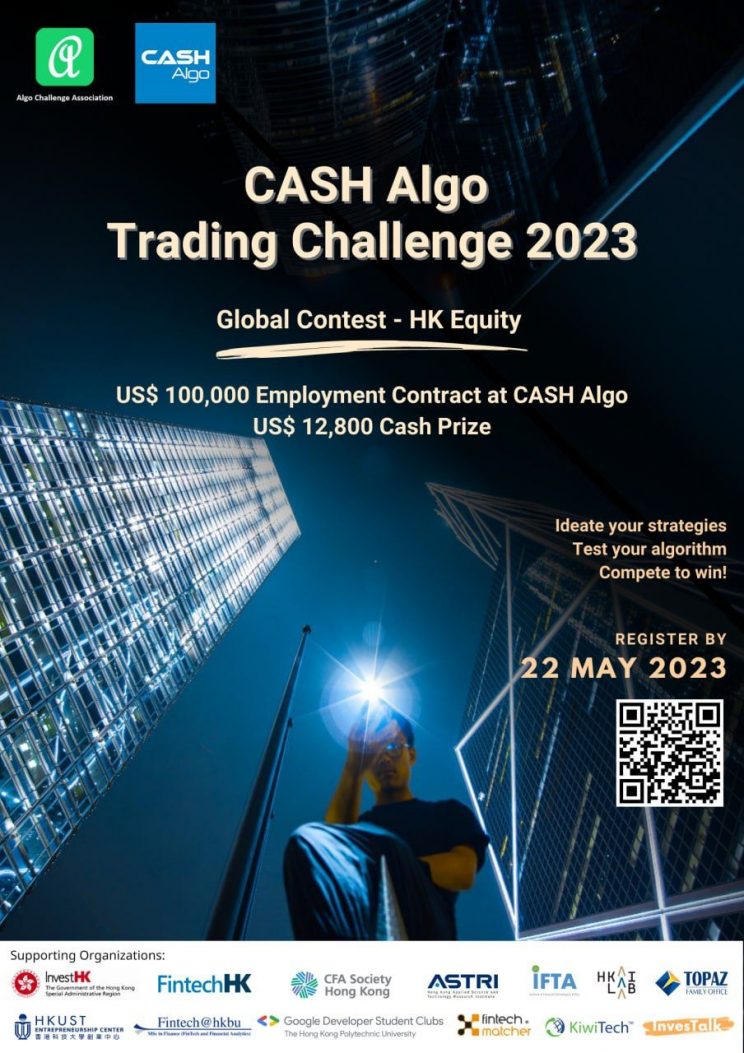 "CASH Algo Trading Challenge 2023" is a global algorithmic trading competition co-organized by Algo Challenge Association and CASH Algo Finance Group.
This year contest theme is about Hong Kong equities. It is open to public. Our aim is to identify and nurture global programming talents and advance development of Fintech industry. Contesters will not only apply their academic knowledge but also hone their skills and competitiveness necessary for today's market.
For more information, please visit Here.