2022 Fundraising Outlook, Trends and Tips for Founders
12/01/2022 9:00am - 10:00am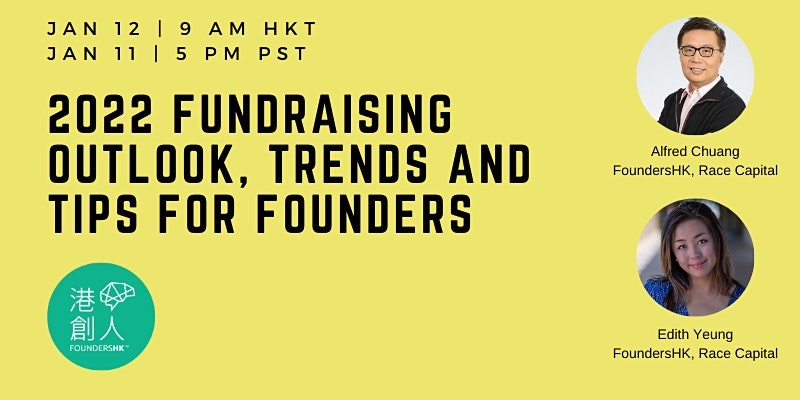 FoundersHK is hosting a fireside chat (on Zoom) with Alfred Chuang and Edith Yeung from Race Capital.
2022 Fundraising and Technology Trends:
– Advice for founders in terms of fundraising, pitching and company building
– What, Where, What and How Race Capital invest
– Hong Kong startup ecosystem
– And more!
For more information and to register, please visit HERE.