2023 Marketing plus and eTailing Pulse
15/03/2023 10:00am - 6:00pm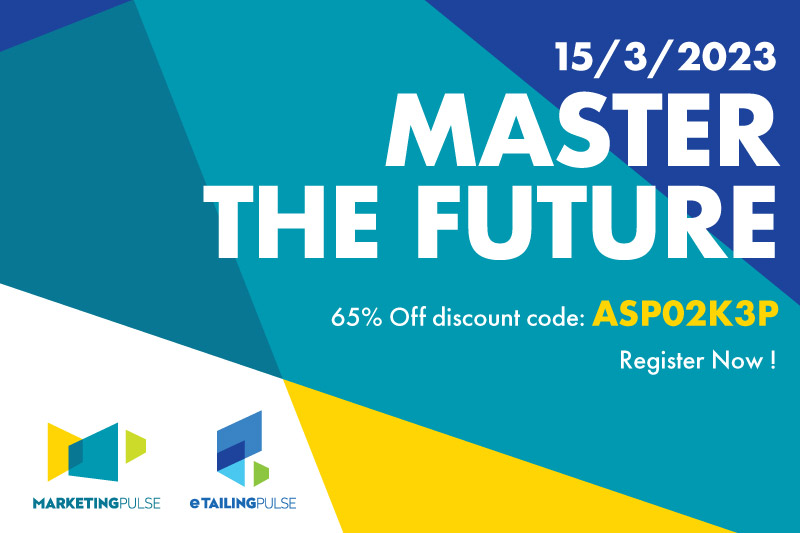 Asia top marketing and e-tailing conference, MarketingPulse and eTailingPulse will be held physically in HKCEC on 15 March 2023 offering participants learning, networking and career development opportunities. Attendees are able to interact with business elites and delve into their inspirational experiences in this 2-in-1 event. Speakers from Baccarat, Coca-Cola, Fortnum & Mason, kapok, Mars, Pepsi, Spotify and many more will share with audience the latest market intelligence and industry best practice, from ESG, Web3 & Innovation, to MarTech Application, virtual KOL, as well as experiential digital commerce through a series of digital marketing & e-Tailing workshops.
Regular Price: HK$1950 / US$250  65% off Special offer (HKDC 30% off Discount Code plus 50% off subsidised by HKSAR C&E Funding): HK$683 / US$88
Special Discount Code: DSN05J3P
For more information and to register, please visit HERE.