ARCH Festival 2021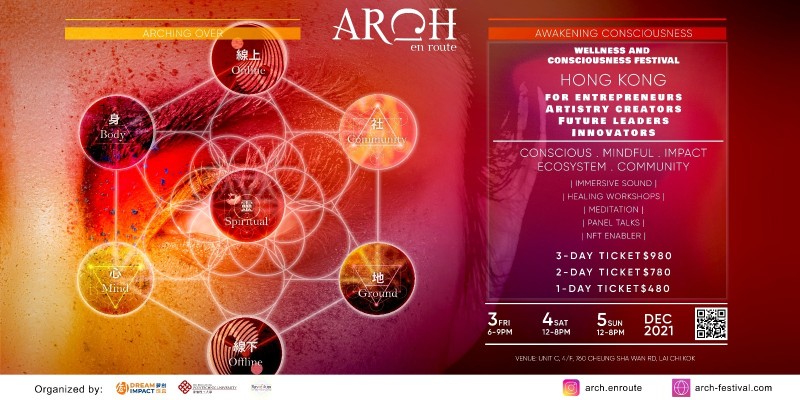 This time of introspection has inspired many to reconsider their lifestyle and vocation to become more aligned with health applied to more meaningful projects and businesses. Communities are emerging to share their experiences and insights toward creating a better future for all.
Co-hosted with Dream Impact and Poly University School of Design, the ARCH Festival provides an arch connecting the transcendent with awakening entrepreneurs, artists, innovators, and leaders.
Date & Time:
3 Dec 2021: 6 – 9 pm
4 & 5 Dec 2021: 12 – 8 pm
For more information, please visit HERE.
To register, please visit HERE.