Elevator Pitch Competition (EPiC) 2020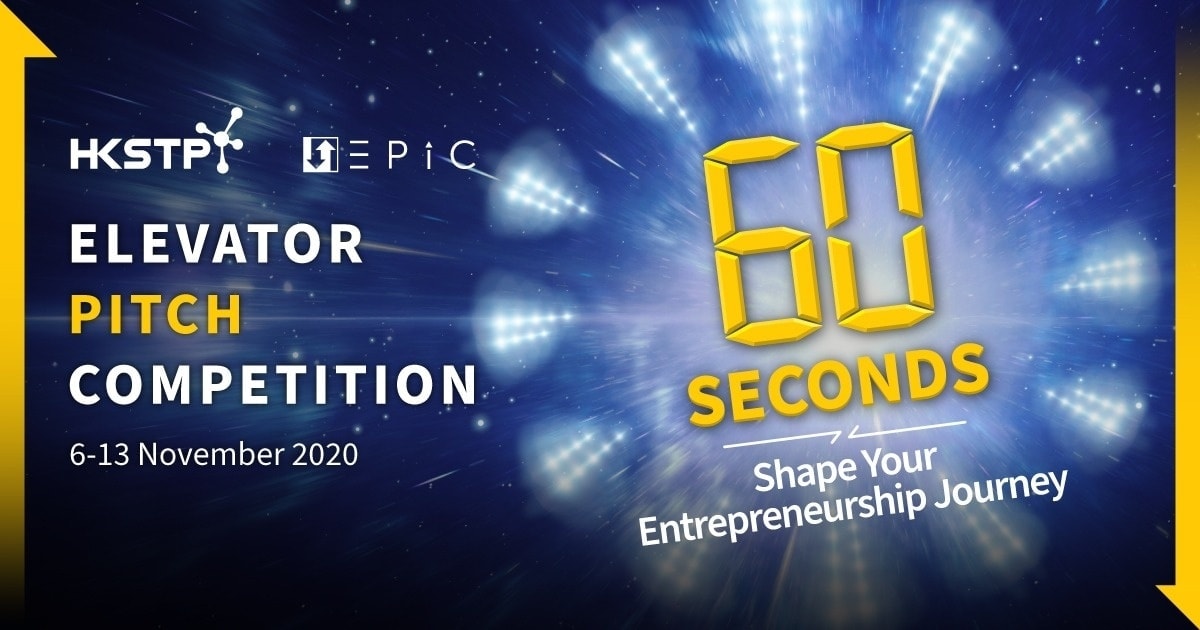 Elevator Pitch Competition (EPiC), organised by Hong Kong Science and Technology Parks Corporation (HKSTP), is an exciting tech startup challenge drawing hundreds of brilliant minds from the globe to unleash their brain powers. Starting from 2016, this international event has been scaling up significantly attracting overwhelming attention and has become an eagerly anticipated annual occasion in town ever since.
EPiC 2020 – SEE YOU ON THE VIRTUAL FLOOR!
Pitching Competition
6 November 2020 (Fri)
Global Contestant Application is Now Open!
Global Matching
9 – 12 November 2020 (Mon – Thu)
Investment x Corporate Innovation Conference
13 November 2020 (Fri)
Stay Tuned!
Language: English
For more information, please click HERE.