FintechHK Seminar – Leading Women in Web 3.0
01/09/2022 4:00pm - 6:00pm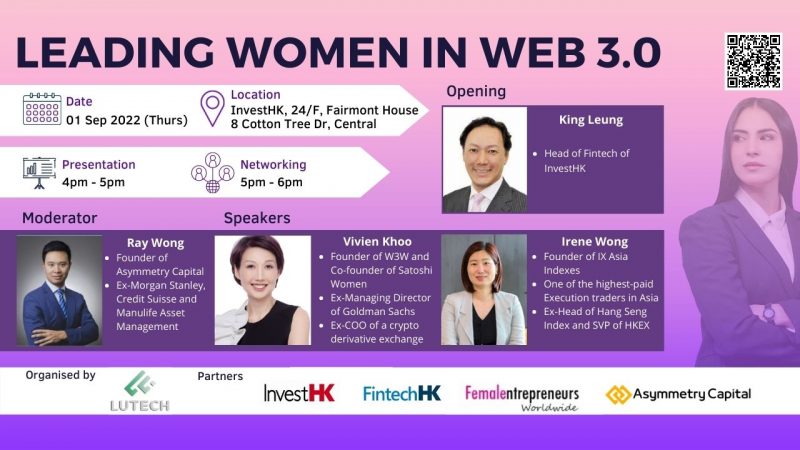 The global Web 3.0 market revenue is projected to increase from USD 3.2bn in 2021 to USD 81.5bn in 2030. Between 2020 and 2021, career opportunities in crypto rose by almost 400 per cent.
Web 3.0 presents a level-playing field for female founders as the barrier of entry is low. In recent years, we have seen female founders flourishing within the cryptocurrency space, especially in Hong Kong where the difference in participation among genders is negligible (Visa).
In this event, we will present trailblazing female leaders in Web 3.0 to showcase their accomplishments and upcoming opportunities in Web 3.0.
For more information and to register, please visit HERE.