FOMO Asia Genesis Conference
20/03/2023 11:00am - 23/03/2023 5:00pm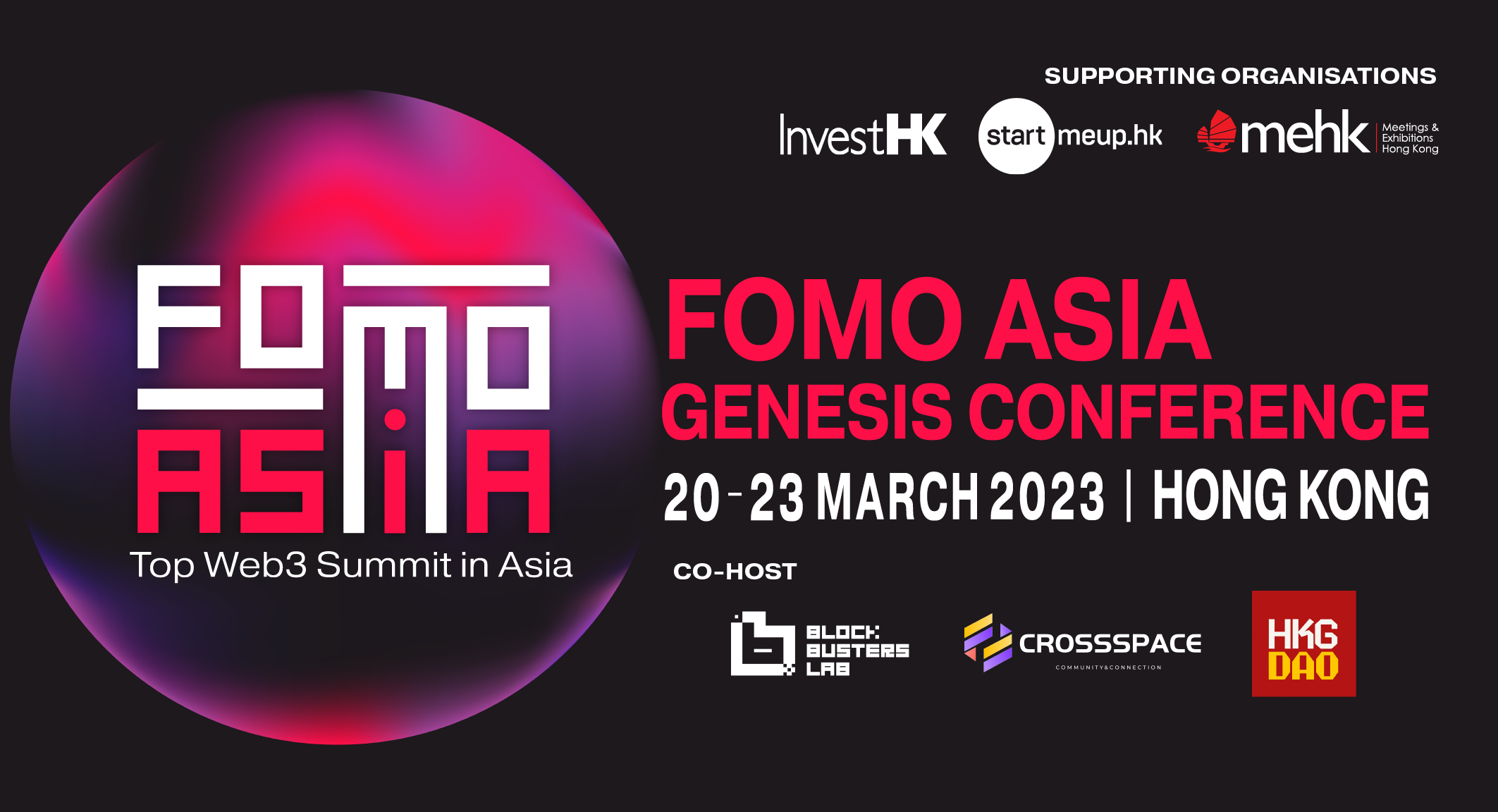 FOMO Asia is the top Web3 summit in Asia. Its flagship Web3 conference will be landing in Hong Kong, expecting an audience of 1000+ from Web3 enthusiasts, government sectors, VC investors, regional startup founders and entrepreneurs. InvestHK and Hong Kong Tourism Board under the Hong Kong government are among our supporting organizations. In addition, outside media will be invited to attend, and there will be ample opportunity for cross-platform appearances and interviews.
It is a series of events curated by Blockbusters Lab, a top Web3 project incubation platform bringing together Web3 industry practitioners in blockchain technologies, NFT, cryptocurrency trading and metaverse areas across the APAC regions.
For more details, please click here.