From Hong Kong to Silicon Valley: HK's Game-Changing Slam Dunk Startup
30/11/2020 1:00pm - 2:30pm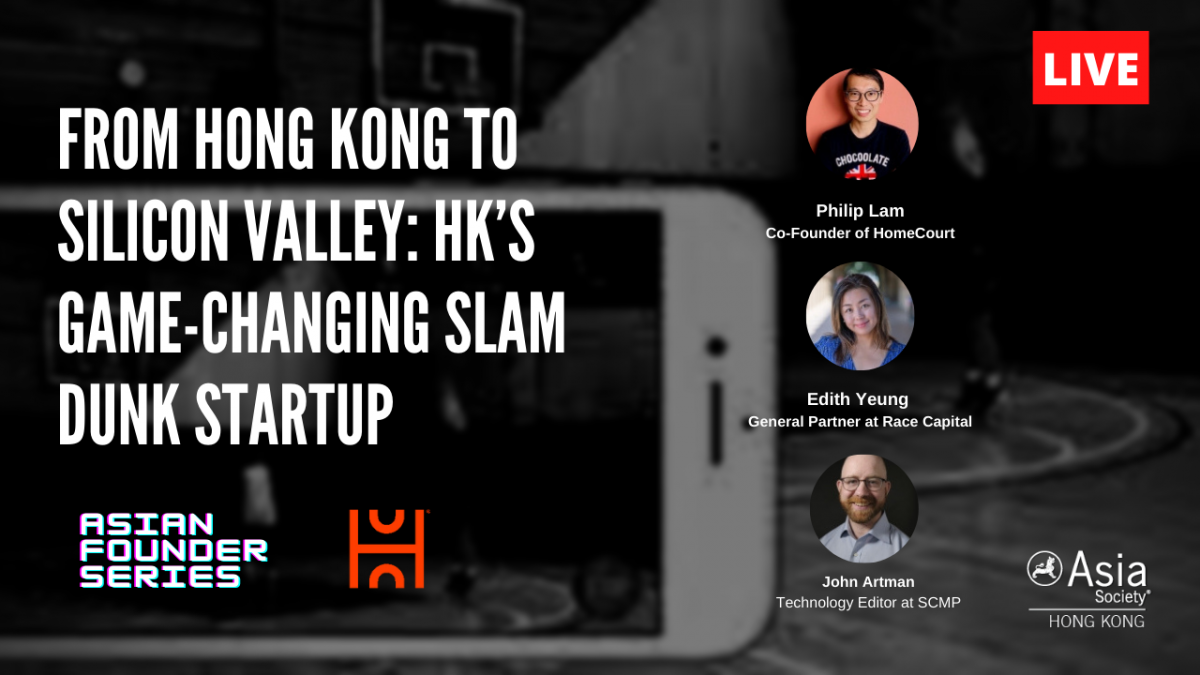 Zoom Only Webcast
Monday, November 30, 2020
Free Public Presentation: 13:00 – 14:00 HKT, Private Meet-and-Greet Session: 14:00 – 14:30 HKT
(Private Meet-and-Greet Session on Zoom with Philip Lam & Edith Yeung)
Free for ASHK President's Circle, Corporate Members & Student Members; $50 Asia Society Members (Limited spaces)
Proclaimed by many as the biggest innovation in the world of basketball since the invention of the sneaker, HomeCourt is a cutting-edge sports app that began in Hong Kong and is now revolutionizing the sport all around the world. Harnessing artificial intelligence, the Hong Kong born-and-raised founders of NEX Team (developer of HomeCourt) have created a basketball software that works with an iPhone or iPad to record video shots taken by a player on court, while generating real-time stats from that practice session. It also creates edited video clips for a shot-by-shot review of an athlete's performance. All this data lets the player track the accuracy of shots taken from different areas of the court, as well their running speed and vertical jump. Early celebrity backers include Steve Nash, Jeremy Lin and Mark Cuban. Alibaba Entrepreneurs Fund, Joseph Tsai's Blue Pool Capital and Will Smith's Dreamer Fund have also gotten on-board during the start-up's latest funding round. Even the NBA itself joined as a strategic partner and investor last year. The NEX Team is now headquartered in San Jose, while having a second office in HK.
On November 30, learn more about their inspiring entrepreneurship journey from Hong Kong to Silicon Valley by tuning in to ASHK's inaugural webcast in our new Asian Founder series. Philip Lam, Co-Founder of HomeCourt, will be joined by Edith Yeung, General Partner at Race Capital and leading venture capitalist in both Asia and America. This start-up talk will be moderated by John Artman, Technology Editor at South China Morning Post. You'll hear more about the HomeCourt story and their future plans, latest trends/disruption opportunities in the global tech landscape and advice for Hong Kong students aspiring to be the next unicorn start-up founders. The public program on Facebook & YouTube will be from 13:00 – 14:00 PM HKT. There will also be a 30 minute private virtual meet-and-greet with the speakers for ASHK members only.
* Complimentary tickets for students, please e-mail Nathaniel Chan (Program Manager – Business & Policy) at nchan@asiasociety.org.
For more information, please click HERE.