FUEL UP Accelerator Programme & Pitch Night
31/03/2023 6:00pm - 9:00pm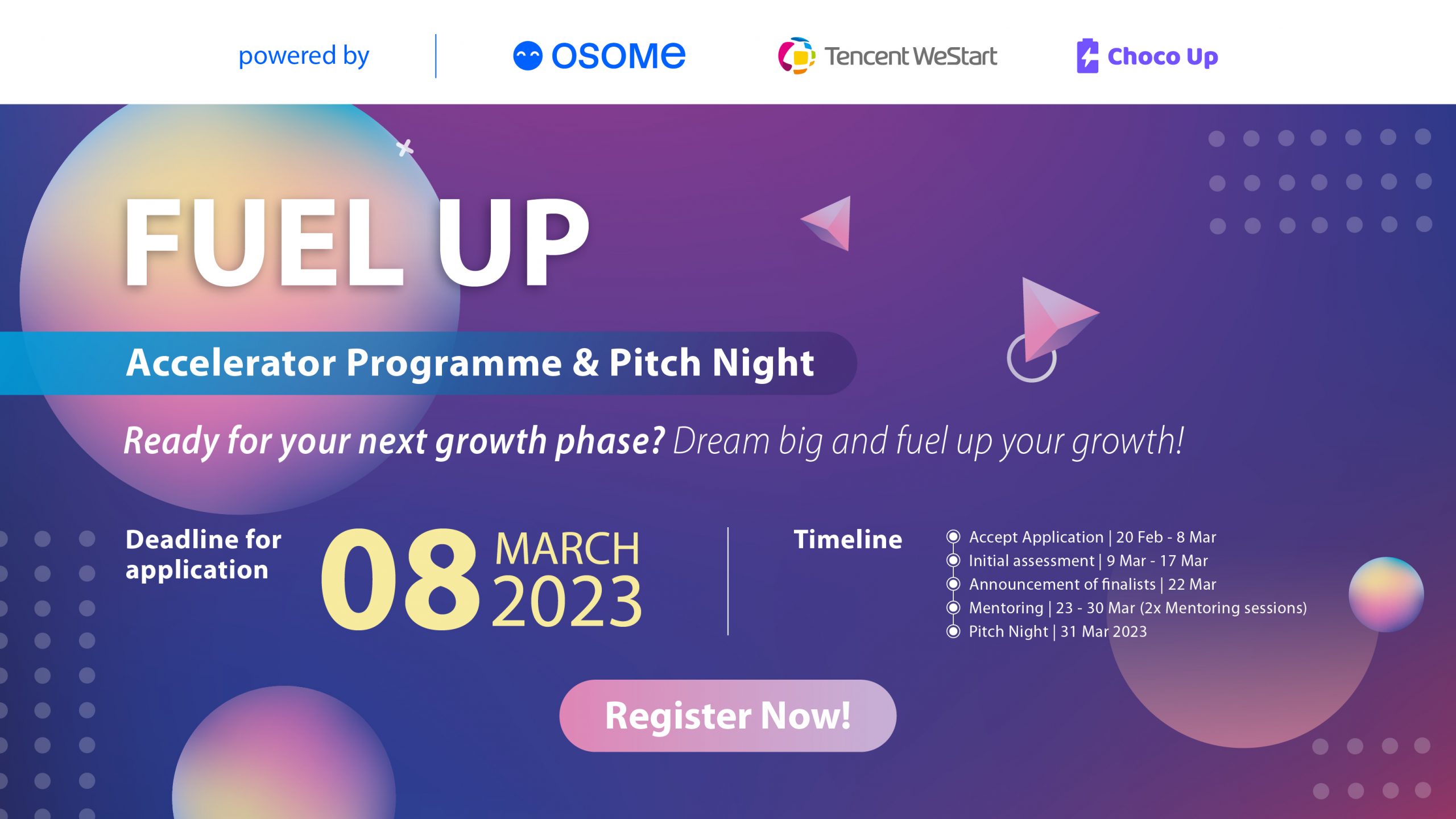 Organized by Osome, Tencent WeStart (Hong Kong) and Choco Up. An 8-week programme is rolled out to empower startups by providing entrepreneurs the connection to leading investors, top-notch mentors, potential business partners, extraordinary business, and funding support.
If you're from one of these 7 industries ( Education, Fintech, Lifestyle, Media, Retail & Ecommerce, Entertainment and Health) and you're looking for innovative ideas, join their pitch night and listen to the pitches.
For more details, please click here.