HKSTP Incubation Programme Open Day
16/12/2022 3:30pm - 5:30pm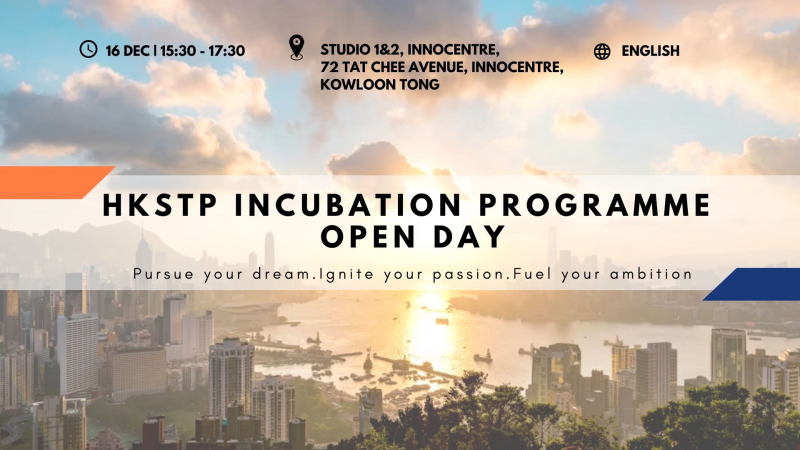 If you want your dream bad enough, you will find a way!
HKSTP offers the best tools to realize your dreams.
HKSTP Incubation Programme Open Day is here to show you why your dream can be realized. With Incubation Programme funding of HK$1.29M (USD~150k), HKSTP is looking for passion for innovation and entrepreneurship. HKSTP will tour you virtually through one of Asia's largest startup ecosystems.
Agenda:
– HKSTP Overview
– HKSTP Incubation Programme Introduction
– Tech Funding Support
– Mingling and Networking
– 1×1 Consultation with Incubation Account Manager (not accept ideation companies, limited quota)
For more information and to register, please visit HERE.