Hong Kong eCommerce Day 2023
29/03/2023 6:30pm - 8:00pm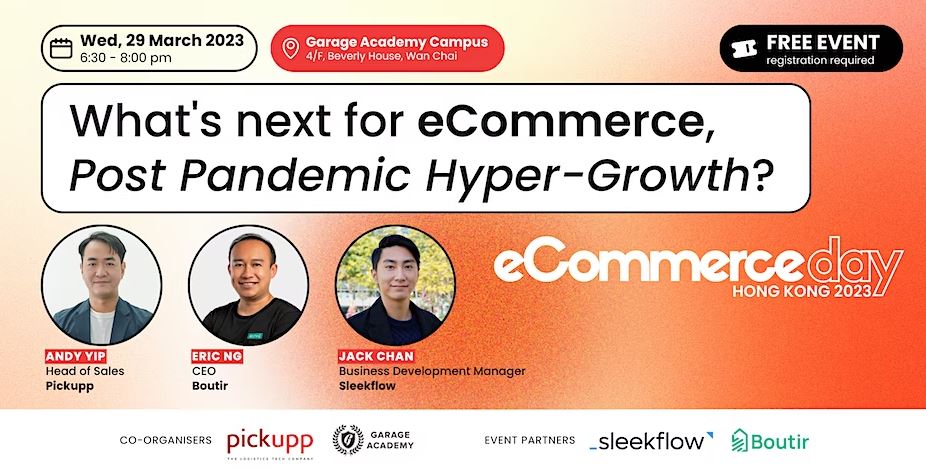 Garage Academy is bringing back Hong Kong eCommerce Day! This 2023 edition is supported by Pickupp, SleekFlow, and Boutir.
Are you seeing signs of slowed growth in your eCommerce business? Join our event on Wednesday, March 29 and learn how you can stay ahead of 2023 retail trends, maintain growth, and beat the competition.
Hear best practices, emerging trends, and case studies from major players in the regional eCommerce scene!
• Leveraging Social Media to Boost Conversions and Customer Retention – Jack Chan, Business Development Manager, SleekFlow
• Overcoming Logistics Challenges in a Post-Pandemic World – Andy Yip, Head of Sales in Business Development, Pickupp
• Why Video Commerce is the Future of Online Retail in 2023 – Eric Ng, CEO, Boutir
Get ready to ask your burning questions, find expert solutions, and network with others in the eCommerce community.
For more details, please click here.