InnoX Plus 2022: Can Tech Giant Be Built From Hong Kong?
16/11/2022 5:00pm - 6:30pm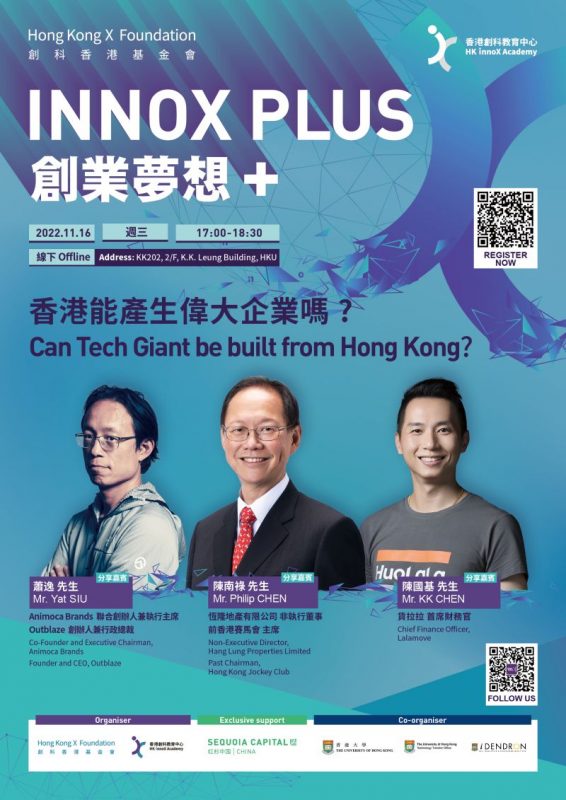 "InnoX Plus 2022" is a series of sharing sessions jointly organized by Hong Kong X Foundation & Hong Kong InnoX Academy in collaboration with various universities in Hong Kong.
For more information and to register, please visit HERE.