Intellectual Property Department: IP Training Programme "IP103 Registration and application procedure of IP rights in Hong Kong"
23/02/2023 10:00am - 5:00pm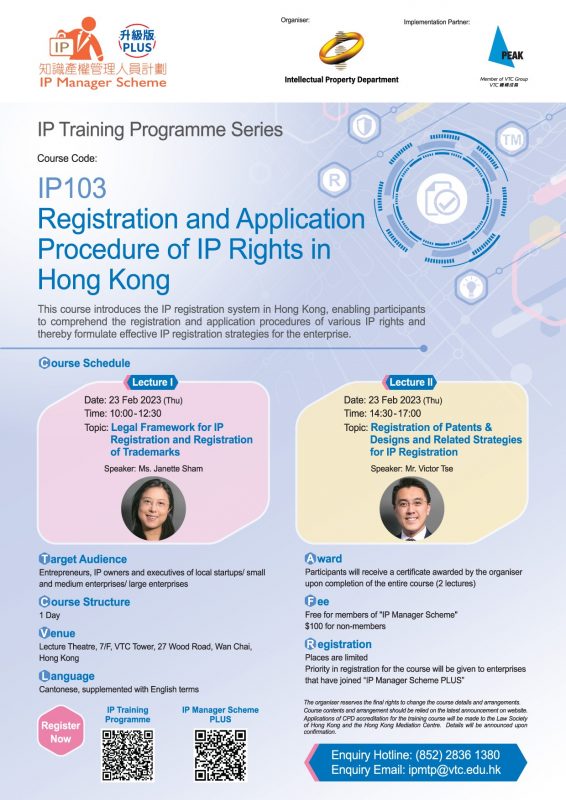 "IP103 Registration and application procedure of IP rights in Hong Kong" is now open for registration.  The course aims at enabling participants to comprehend the registration and application procedures of various IP rights in Hong Kong and thereby formulate effective IP registration strategies for the enterprise.  Participants will receive a certificate upon completion of the training course.
Course Details
Date:   23 February 2023
Time:  Lecture I: 10:00 – 12:30; Lecture II: 14:30 – 17:00
Venue: Lecture Theatre, 7/F, VTC Tower, 27 Wood Road, Wan Chai, Hong Kong
Language: Cantonese
Fee: HK$100 (Enroll in "IP Manager Scheme PLUS" and attend the course for FREE)
For more information, please visit HERE.
To register, please visit HERE.