SME ReachOut Webinar: Advanced Technology for Industry Achievement – Get Funding up to HK$10 Million of Funding
16/06/2021 4:00pm - 5:00pm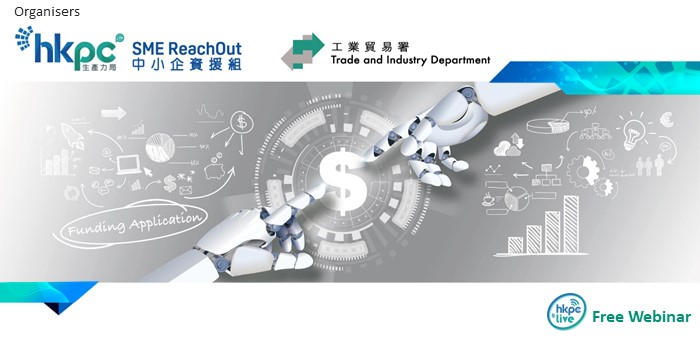 SME ReachOut Webinar
Advanced Technology for Industry Achievement >> Get Funding up to HK$10 Million
Enterprise Support Scheme(ESS) & Patent Application Grant(PAG)
Lacking capital for R&D investment and protection of your invention from patent infringement? The Enterprise Support Scheme (ESS) and the Patent Application Grant (PAG) can help! ESS provides a maximum of HK$10 million per project to encourage local companies to conduct R&D, plus capitalising their intellectual work through patent registration.
On 16 June 2021, SME ReachOut, the Innovation and Technology Commission and the implementation agent of PAG will give you tips of applying ESS and PAG. Register Now!
Language: Cantonese (with Chinese materials)
Please click HERE to register.
For more information, please click HERE.