The Hong Kong Institute of Bankers (HKIB) Annual Banking Conference 2022
27/09/2022 9:00am - 5:15pm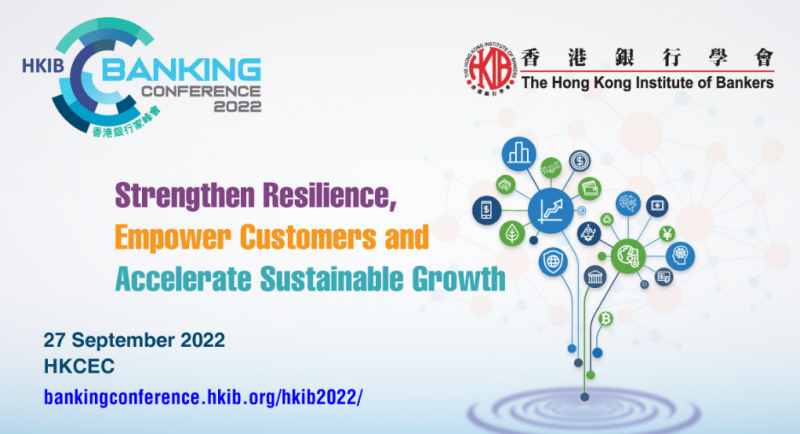 The transformation of the banking industry in terms of operations and business delivery is ongoing and technology is expected to disrupt the industry further. The transformation allows banks to engage new customer segments, significantly enhance the customer experience and roll out new innovative products.
For more information and to register, please visit HERE.
For enquiries, please contact +852 2153 7800 or email to bankingconference@hkib.org.