WLAB's Inclusive Cities Opening Cocktail 2022
20/10/2022 5:30pm - 8:00pm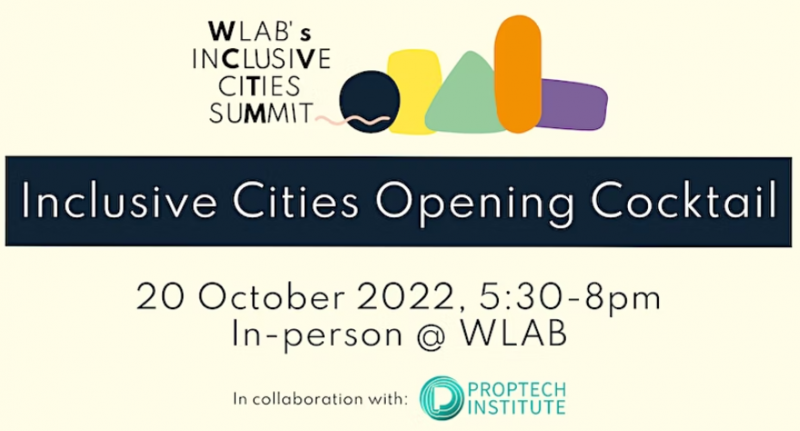 WLAB's Inclusive Cities Summit promotes and builds momentum for liveable, inclusive, sustainable, equitable, and culturally-vibrant cities. Through honouring and acknowledging global perspectives, the Summit will focus on co-creating a happier and healthier Hong Kong for all of us.
The Summit covers five interconnected themes: sustainability, spatial inclusion, social inclusion, economic inclusion, and cultural inclusion.
For more information and to register, please visit HERE.