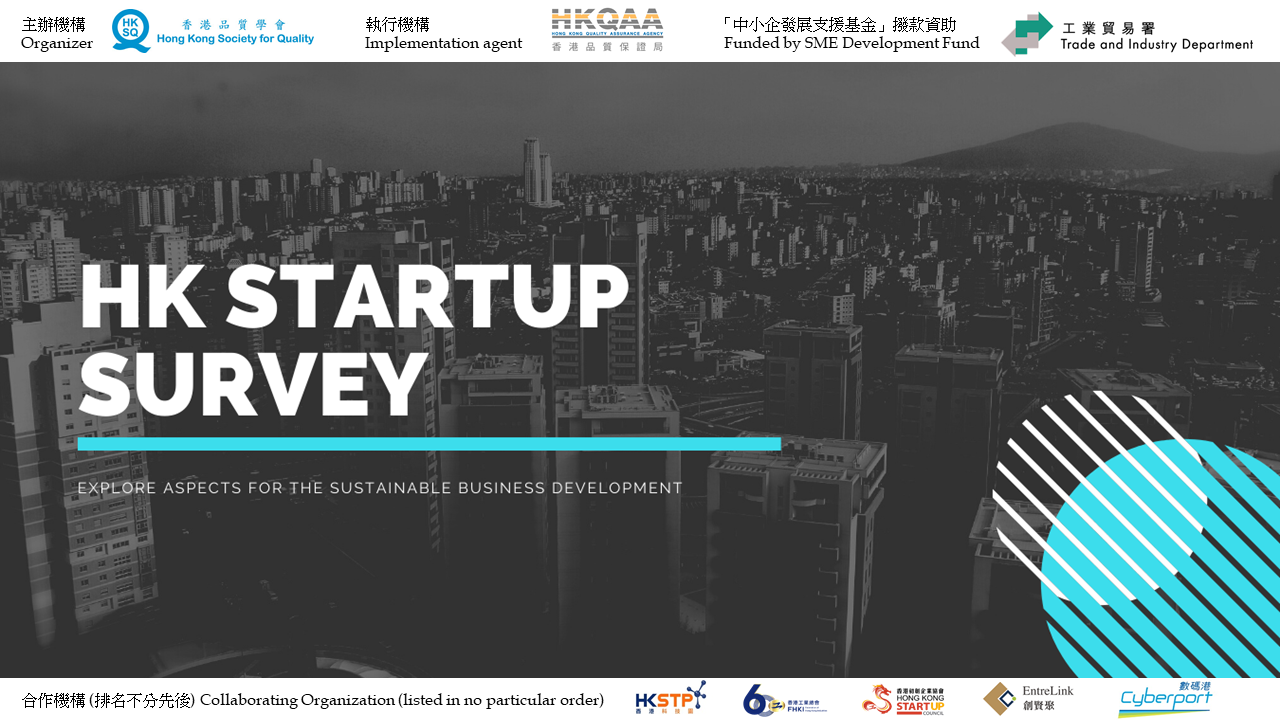 Funded by SME Development Fund of the Hong Kong Trade and Industry Department, HKSQ and HKQAA are recruiting start-up companies to join a free online research survey until 31 March 2021!
This survey would explore some important aspects of the profile of local start-ups in terms of the quality, financial and information security. And also provide valuable insights to:
• improve understanding of the ecosystem and;
• help to contribute some good practices for innovative businesses.
Please contact Ms. Gigi Tam (gigi.tam@hkqaa.org/ 2202 9397) if you're interested in having an free in-depth analysis of your company competency. Seats are limited, act fast and register now through the online survey!