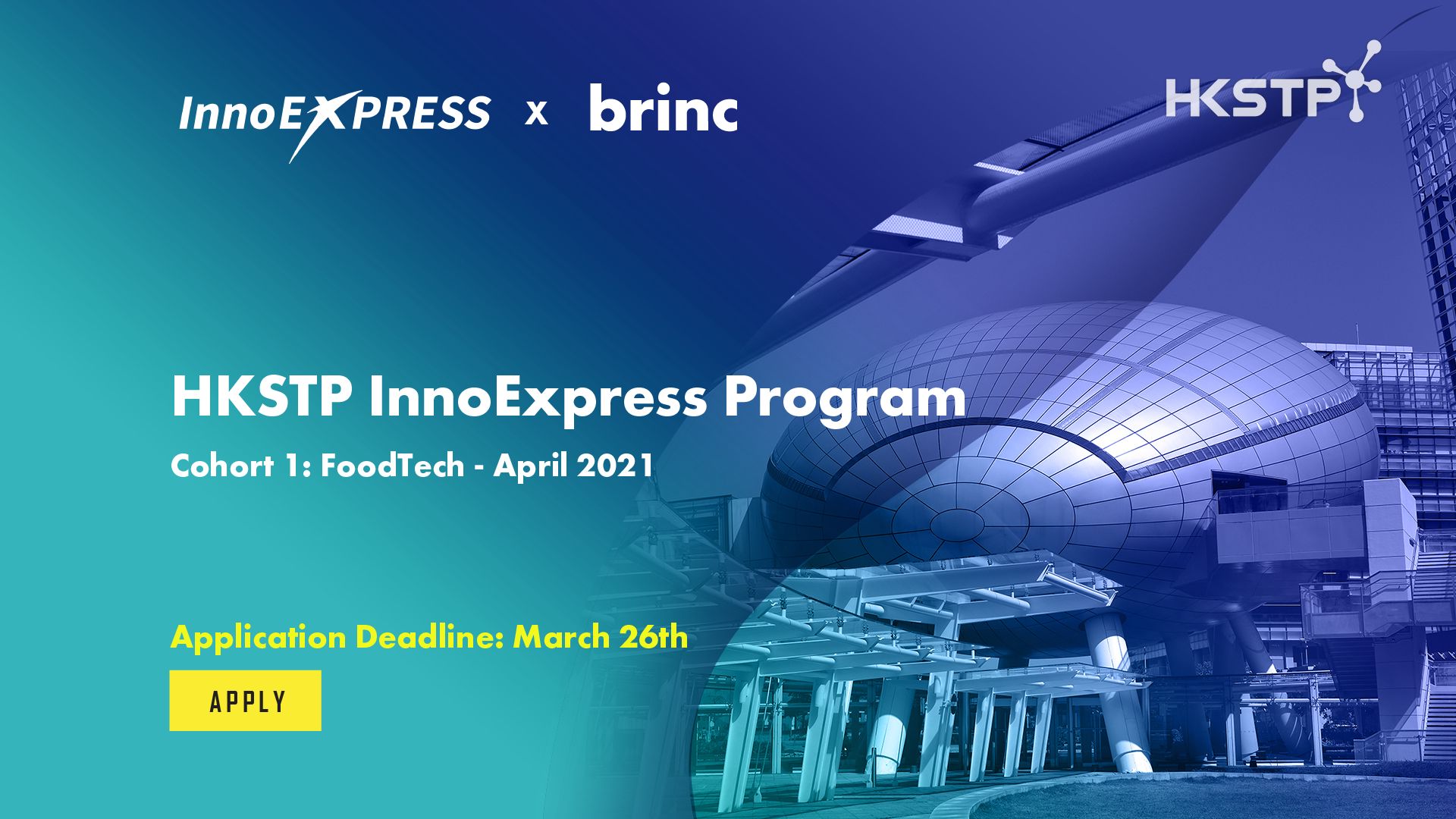 The Hong Kong Science and Technology Park has partnered with Brinc to launch the InnoExpress Programme designed to help startups and scaleups from around the world access the vast opportunity available in the GBA. InnoExpress is a comprehensive 10-day programme that provides tailored support and guidance on how to scale your business across the GBA and reach millions of new customers.
The first cohort will be on FOODTECH!
Focus Areas:
Alternative Protein
Cellular Agriculture
Precision Fermentation
Precision Agriculture
Nutraceuticals
Sustainable Packaging
Safety & Traceability
Waste & Upcycling
Deadline: March 26th, 2021
For more information, please click HERE.