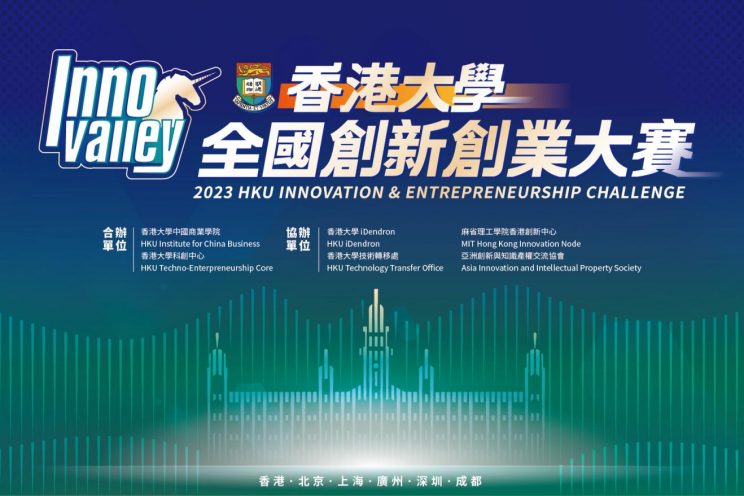 2023 HKU Innovation & Entrepreneurship Challenge (The Challenge) is jointly hosted by HKU Institute for China Business and HKU Techno-Entrepreneurship Core, with the support of co-organizers, namely HKU iDendron, HKU Technology Transfer Office, MIT Hong Kong Innovation Node, and Asia Innovation and Intellectual Property Society. As a nationwide pitching competition for business plan excellence and a knowledge transfer platform for social impact, the "Inno Valley"(HKU 全國雙創)aims to enable our students, alumni and entrepreneurs to transform creativity into innovation through new business model and novel technology commercialization.
The Challenge consists of two major tracks, the start-up track, and the growth track, and six major competition regions, including Hong Kong, Beijing, Shanghai, Guangzhou, Shenzhen, and Chengdu. The Challenge covers seven popular fields: artificial intelligence, information technology, biomedical treatment, energy conservation and environmental protection, culture and creativity, mass consumption, and intelligent manufacturing. We have invited international investors, industry experts and corporate leaders of global corporations, and renowned scholars to form the impactful judging panel. There are also professional counseling services to deeply empower entrepreneurs, plus million-level rewards and multiple benefits to propel their advancement.
Application deadline: 21st May 2023, 5:30pm
For more information, please visit Here.