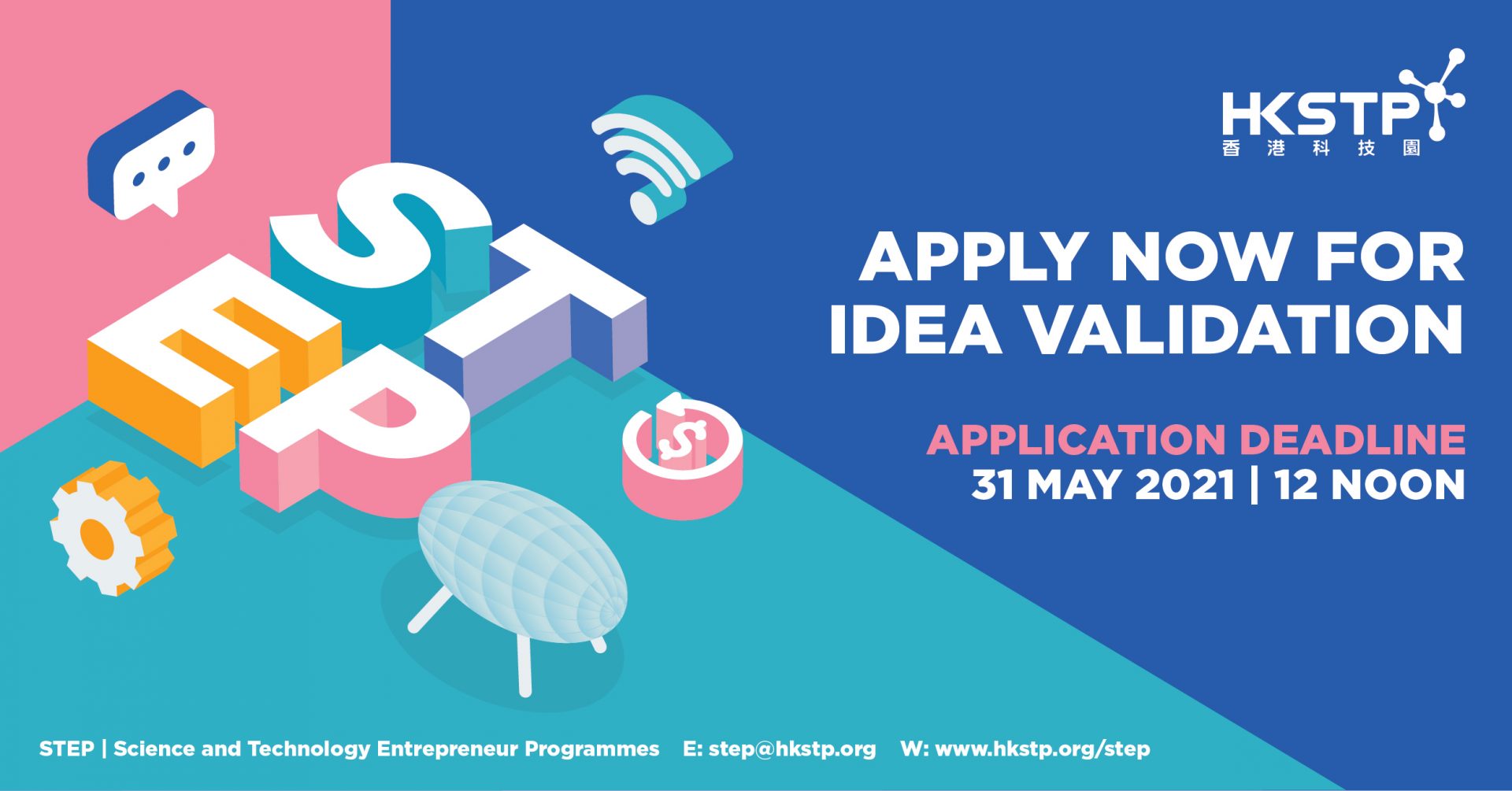 Got an innovative tech-idea but need more guidance to start your business? STEP is here to help!
Science and Technology Entrepreneur Programme (STEP) is now open for application.
Don't miss the chance to get a HK$100K seed funding and STEP into HKSTP startup ecosystem!
During this one year programme, you will get exclusive access to:
– TRAINING
– MARKETING OPPORTUNITIES
– MENTORSHIP AND COACHING
– CO-WORKING SPACE ACCESS
– UP TO HK$ 100,000 SEED FUNDING
Who can apply?
1. Hong Kong Identity Card (HKID) holder aged 18 or above, AND
2. Individual, OR
Team (must incorporate and register a limited company in Hong Kong when offer is received), OR
Limited company incorporated in Hong Kong for less than 1 year by the application start date
Apply via: partners.hkstp.org
More info: www.hkstp.org/step
Application Deadline: 12 noon, 31 May 2021
** A new portal account is required for re-apply applicant.