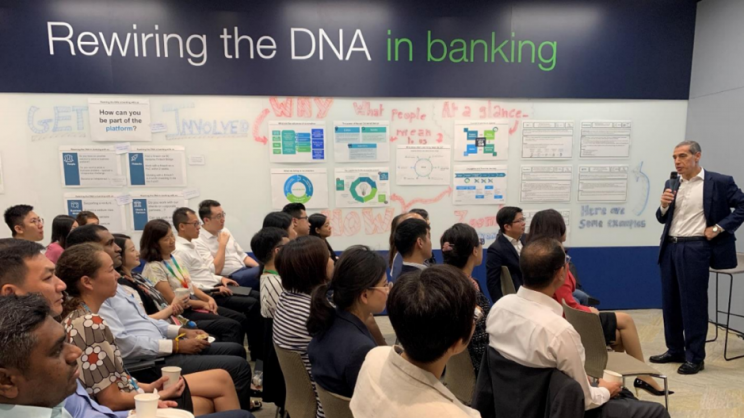 Standard Chartered Opens Second Exellerator In Hong Kong
Hong Kong, 28 October 2019 – Standard Chartered has recently opened its second eXellerator innovation lab in Hong Kong to inculcate an innovative culture across the Bank and to engage the fintech ecosystem to develop innovative solutions that meet the evolving banking needs of clients.
The second eXellerator, located at the Standard Chartered Bank Building in Central, will focus on leveraging emerging technologies and co-creating solutions for our Corporate, Commercial & Institutional Banking clients, while the eXellerator in Kwun Tong, which opened last year, will be focused to developing solutions and tackling client pain points for the Retail Banking business.
With its central location, the new eXellerator will be a focal point for engagement with the stakeholders of the Hong Kong fintech ecosystem, including regulators, government backed organisations, business partners, clients and technology companies.
The new lab is part of the Bank's SC Ventures unit, which is focused on driving innovation, investing in promising fintechs and implementing new business models to rewire the DNA in banking.
Alex Manson, Global Head of SC Ventures, said: "Hong Kong is not only Standard Chartered's largest retail market, but it is also where some of our most important Corporate Commercial & Institutional Banking clients reside and where there is a vibrant ecosystem for technology and innovation. The new eXellerator lab location in Central gets us to the heart of it and we look forward to many more engagements and partnerships."
Source: https://av.sc.com/hk/content/docs/hk-stanchart-opens-2nd-eXellerator-in-hk-eng-final.pdf