StartmeupHK Festival, Asia's leading annual startup event, returned in a virtual format on the 24-28 May. Curated by Invest Hong Kong, with 14 events organised by its event partners under the theme of "A Future Unlimited", the Festival's schedule was packed with exciting keynotes, panels, matched investor meetings, hackathon, job fair and startup pitches. It also showcased the latest startup and business trends on sustainability, ESG investment, GBA, Non-Fungible tokens (NFTs), blockchain gaming and proptech. If you missed it you can still catch some of the action below.
StartmeupHK Festival 2021 Highlight Video
"
The StartmeupHK Festival 2021 shows that challenging times cannot dampen the enthusiasm for innovation. As the conference demonstrated, challenge spurs innovation. InvestHK and StartmeupHK have done a fantastic job bringing together key stakeholders in the international startup ecosystem to celebrate innovation and entrepreneurship.
"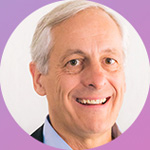 Bill Reichert
,
Partner, Pegasus Tech Ventures
Startup World Cup Asian Regional Finale 2021
Pegasus Tech Ventures

"
Instead of making blockchains only work for a couple of things… we build a platform in the same way… one that is decentralised and focused… but you include a programming language so that you can build any kind of application inside it.
"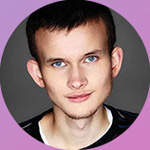 Vitalik Buterin
,
Creator, Ethereum
Virtual Fintech Forum
Virtual Fintech Fair

"
Technology is an essential component of any industry and the property sector is no exception. However, the COVID pandemic has highlighted the obsolete and insufficient adoption of PropTech.
"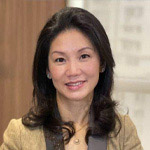 Christina Gaw
,
Managing Principal and Head of Capital Markets, Gaw Capital
Proptech Asia & Beyond
Asia PropTech

"
Great brands don't make great products. Great products make great brands.
"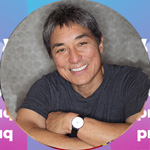 Guy Kawasaki
,
Silicon Valley based Author, Speaker and Entrepreneur
Startup World Cup Asian Regional Finale 2021
Pegasus Tech Ventures China

"
The connection in the city of Hong Kong is about people coming together, working with a common purpose to be innovative, to help people to be well, to be more efficient.
"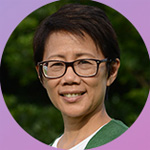 Prof. Christine Loh
,
Chief Development Strategist and Adjunct Professor, Hong Kong University of Science and Technology
Connected Cities Conference
KPMG

"
Cities have a large role to play in ensuring sustainability, both in terms of adapting to physical risk, and mitigating transitional risk.
"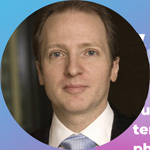 Dr. Jonathan Woetzel
,
Senior Partner, McKinsey & Company Director, MicKinsey Global Institute
1.5°C – The Defining Decade for Impact with Tech
Eureka Nova, New World Development Company Limited

"
You need to research the platform you are buying. Be aware that it's a process, it will take a bit of time.
"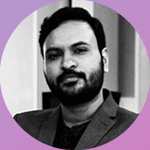 Anand Venkateswaran (Twobadour)
,
Co-founder, Metapurse
Scaleup Impact Summit
WHub

SCMP: Setting the Stage for Hong Kong's Startups to Thrive
Scaleup Impact Summit by WHub (Soundbite)
Virtual Fintech Forum (Promo Video)
Startup World Cup Asian Regional Finale 2021 by Pegasus Tech Ventures
Connected Cities Conference by KPMG
AI for All & Making Money with AI by IoTIoT.in
Main Event Organisers
Community Event Organisers
Media Partners
Supporting Organisations
Festival Organisers
Main Event Organisers
Community Event Organisers
Media Partners
Supporting Organisations
Festival Organisers
STARTMEUPHK FESTIVAL 2020
Take a look back at the StartmeupHK Festival 2020