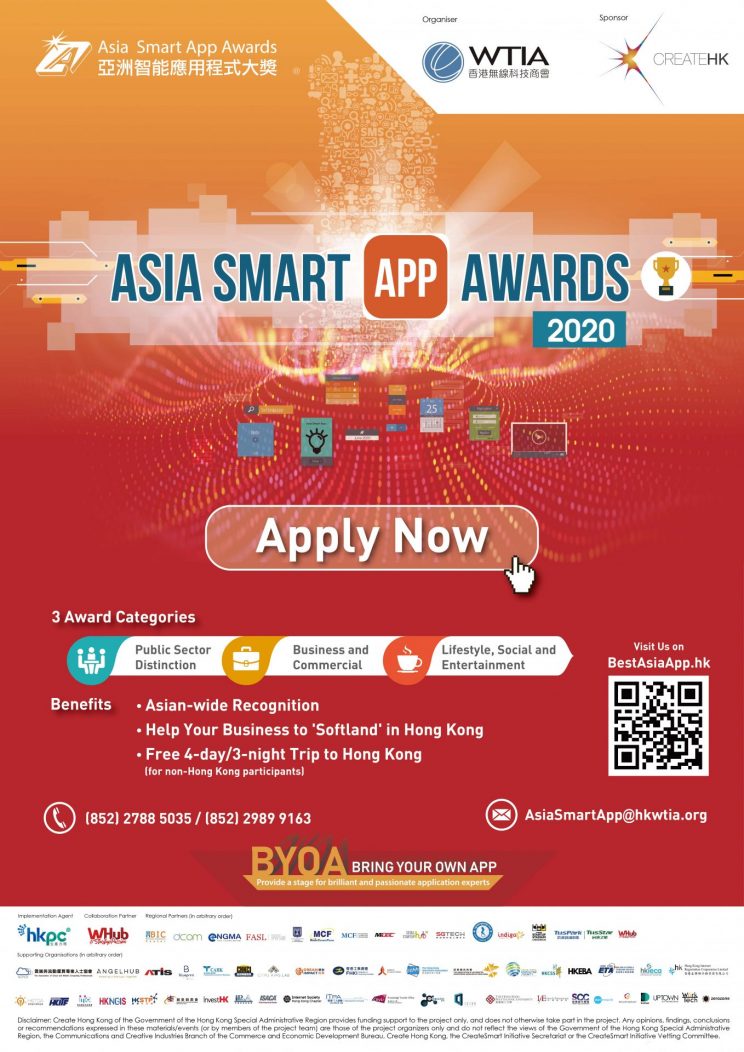 Second Round of Application to Asia Smart App Awards 2020 is here! With the end goal for everybody to have more opportunity to get ready for the opposition, Deadline of submission extends to 10 June 2020, with all submitted applications are still being recorded and your efforts should be recognized!
Good news: All apps are welcomed, no matter Web, Hybrid or Native App!
Extended Deadline of submission: 10 June 2020, 23:59 (GMT+8)
What are you waiting for?
For more information, please click HERE.