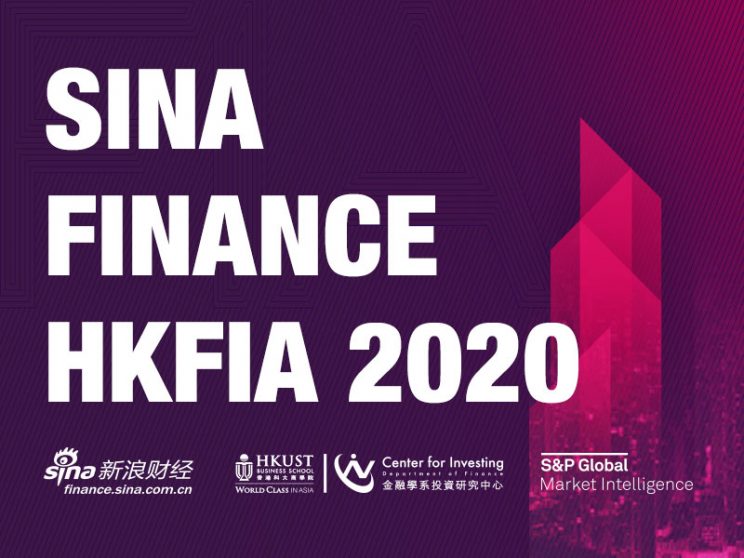 Sina Finance, in collaboration with The Centre for Investing in HKUST and S&P Global Market Intelligence, is proud to announce the launch of second SINA FINANCE HONG KONG FINANCIAL INSTITUTIONS AWARDS (HKFIA).
Although the outbreak of coronavirus is serious this year, many big events have been cancelled, the financial market in Hong Kong is still energetic and full of opportunities. The contestants from the financial markets have a huge enthusiasm for participating in the HKFIA 2020. HKFIA online voting channel is opening now, all the shortlisted institutions have been put online on the official voting page (https://finance.sina.com.cn/zt_d/2020hkfia/).
Categories for the HKFIA 2020 include The Best IPO Advisors, The Best Bond Advisors, The Best Wealth Management Teams, The Best Start-up Investors, The Best ESG Investors, The Best Investors to the Greater Bay Area, The Best Fintech Investors, and The Best Fintech Institutions.
The online voting accounted for 20% of the total. The final results will be graded by the professional evaluation committee of Sina Finance FIA awards and will be released on the official feature page in July. The awards ceremony will be held on July 10, 2020 under the umbrella of the StartmeupHK Virtual Festival 2020. At the same day, Sina Finance will hold the HKFIA 2020 Forum before the awards ceremony, stay tuned!
Last year, the first Hong Kong financial institution awards "FIA awards 2019" has attracted widespread attention in the financial industry. The event aims to award financial institutions with outstanding performance in the financial market in Hong Kong. The awards have received huge amount of followers in the industry last year.
Sina Finance is one of the most influential financial media in China, dedicated to promoting the healthy development of financial markets, adhere to the principle of authority and fairness to host the HKFIA Awards. Sina Finance believes that there must be a rainbow after the rain, the financial market in Hong Kong will become more and more prosperity.
If you have any questions, feel free to contact sinafia@staff.sina.com.cn for more information.