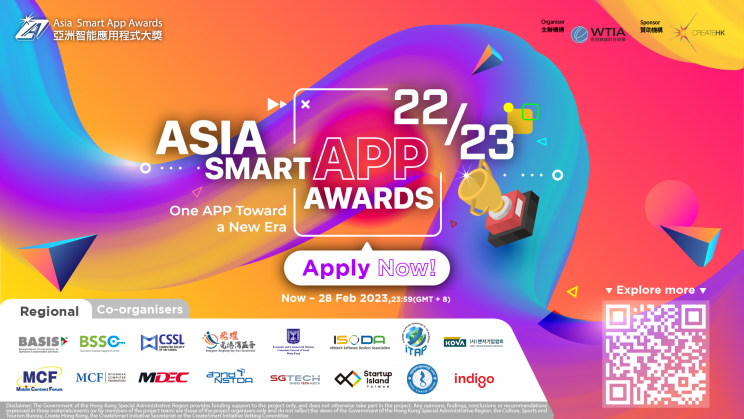 Stepping into its 9 editions, ASA recognized 200+ Top App Developers and connected them with business titans, influential investors, and potential clients. It also provided a gateway to the GBA (Great Bay area) market through Hong Kong. 
Don't pass up the opportunity to be recognized throughout Asia!
Web App, Hybrid App and Native App, ALL APPs are encouraged!  
For more information and application, please visit Here.
Application Deadline: 28 Feb 2023