TECH FOR IMPACT
Create your future with ASTRI's Summer Internship Program!  This is a golden opportunity to open your eyes to state-of-the-art technologies. Learn from our award-winning scientists on cutting-edge innovations in a cross-cultural environment with over 500 talented R&D engineers and specialists. ASTRI is committed to nurture our next generation of technological talents.
What's For You
It is thrilling to stand at the forefront of technology. This inviting program normally starts in June through August with a maximum engagement of 8 weeks for the interns. Through internship with ASTRI, you will acquire hands-on experience in one of our five Technology Divisions or Corporate Departments.
Artificial Intelligence and Big Data Analytics (AIBD)
Communications (COM)
Cybersecurity, Cryptography and Trusted Technologies (CCT)
Integrated Circuits and Systems (ICS)
IoT and Sensors (IOTSEN)
Corporate Departments (Human Resources, Finance & Accounting, Information Technology, Marketing etc.)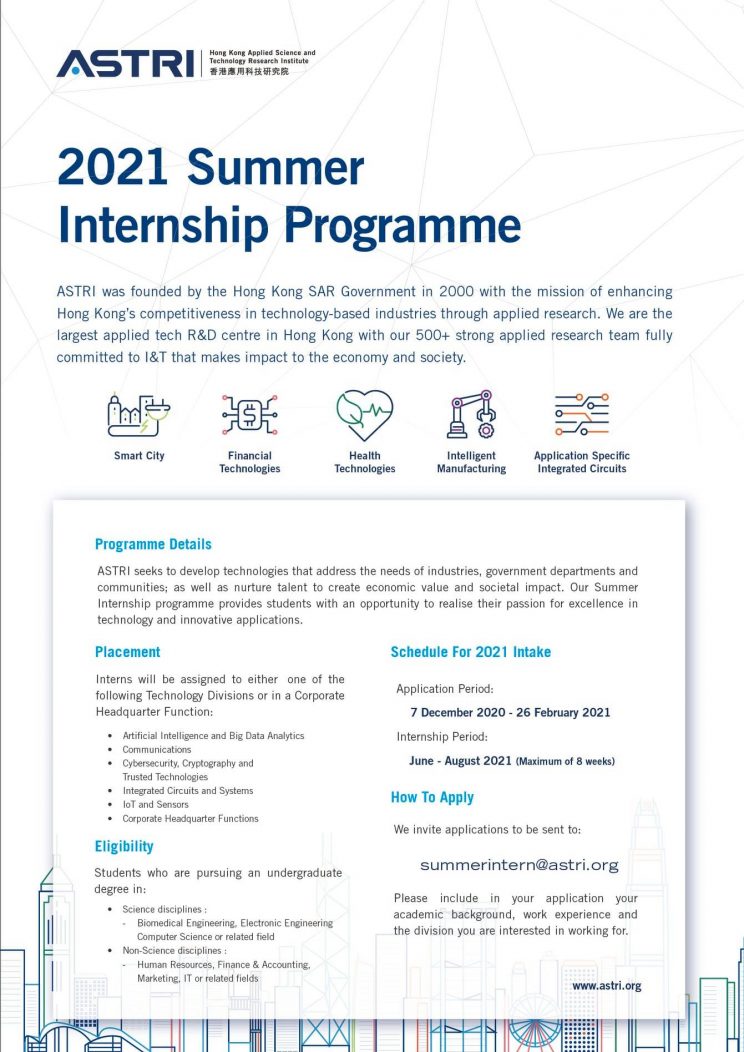 For more information, please click HERE.