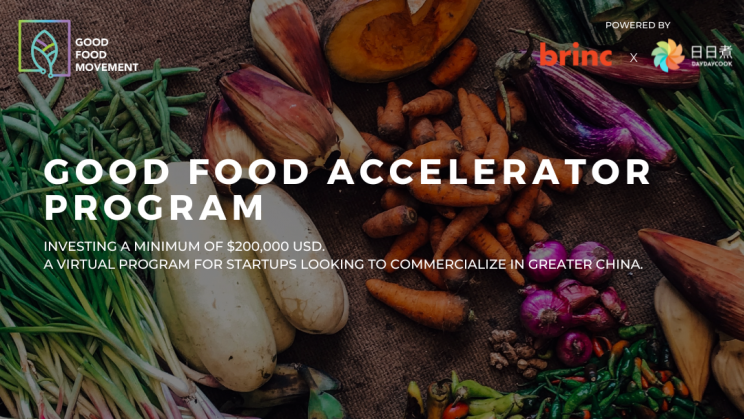 In partnership with leading content-to-commerce culinary platform DayDayCook, Brinc is proud to announce a commitment of USD $10M to invest and support 45 food technology companies through the Good Food Accelerator Program.
The core directive of the program is to help game-changing startups meaningfully commercialise in Greater China, leveraging the online and offline distribution channels of DayDayCook's core business as well as an extensive network of food corporations, hospitality groups and distributors in the region. Accelerated startups will have access to DayDayCook's commercial team during the program to explore opportunities for business collaboration, as well as Brinc's global network of technical mentors and in-house food scientists.
Application deadline: 31 August 2022
For more information and application, please visit HERE.