Discover Your Entrepreneurial Potential
22/09/2020 4:00pm - 5:00pm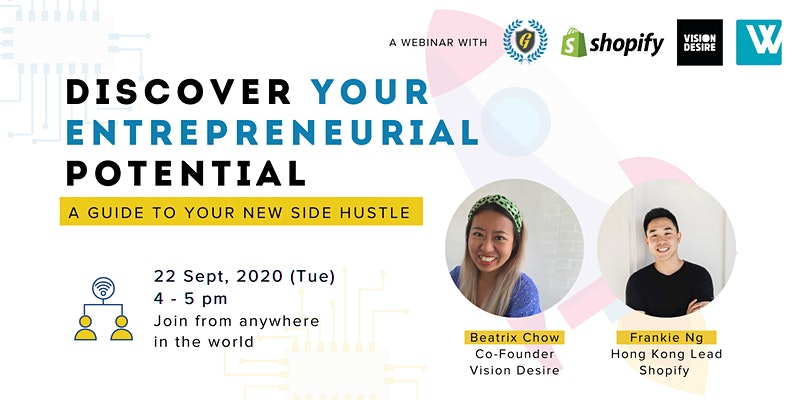 Unleash your entrepreneurial potential!
Starting your own business does not have to be an all-or-nothing decision. Living in a dynamic city like Hong Kong can inspire many ideas, but we all know it is challenging to turn ideas into action.
In this webinar, we'll teach you how to start your business, and the best practices for your e-commernce business!
Speakers:
Beatrix Chow, Co-Founder, Vision Desire
Frankie Ng, Hong Kong Lead, Shopify
What to expect:
What kind of business is the best for side hustle?
How to balance the time between your fulltime job and your side hustle?
Best practices for first-time entrepreneur
For more information, please click HERE.