Dive In 2020
22/09/2020 2:00pm - 5:00pm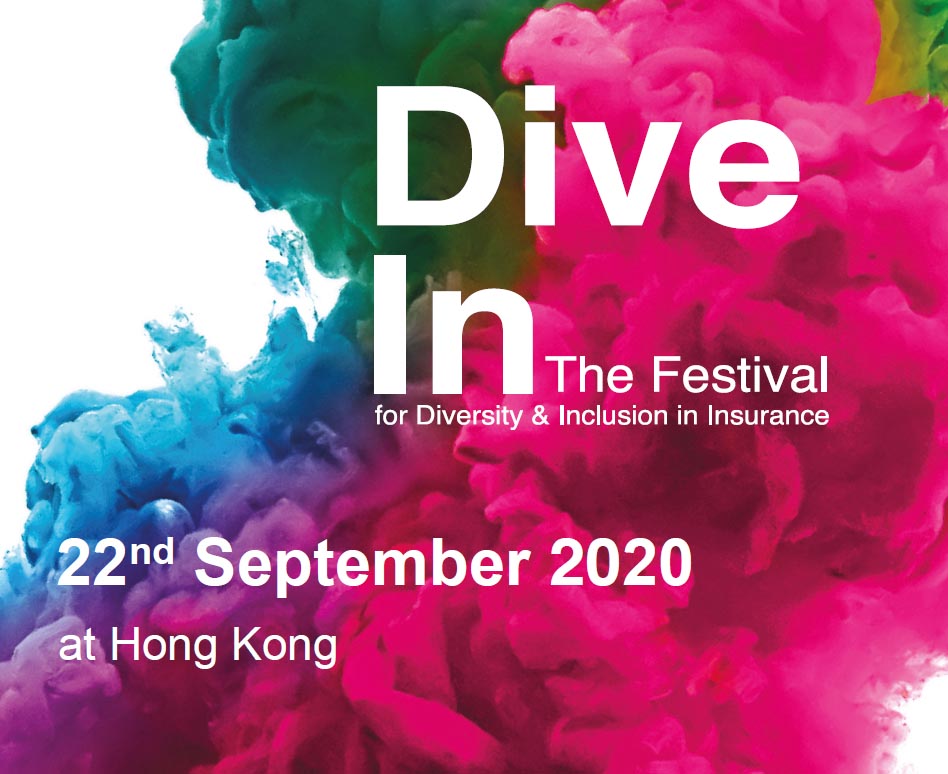 Dive In is a global movement in the insurance sector to support the development of inclusive workplace cultures. Its mission is to enable people to achieve their potential by raising awareness of the business case and promoting positive action for diversity in all its forms.
Thanks to its new virtual format, participants globally will now be able to attend any one of over 90 virtual events taking place in over 30 countries and regions from the 22-24 September. Each event in the three-day virtual festival have a capacity of up to 600, making it the most accessible festival for diversity and inclusion in the world. The Dive In Hong Kong event will be held on 22nd September, 14:00-17:00.     
For more information, please click HERE.