E-Solutions Day – Digitalise your business today!
09/03/2023 3:00pm - 6:00pm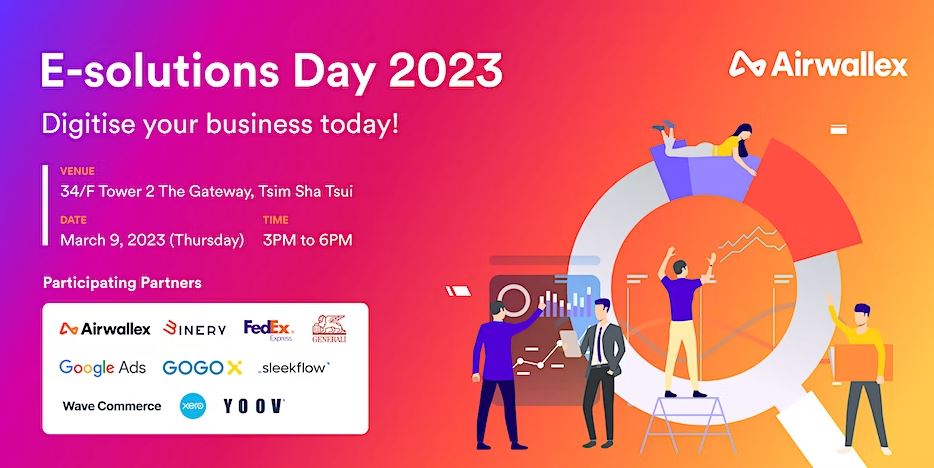 Technology is at the heart of every business, no matter what product or service it provides. The companies that embrace digital adaptation today are the ones positioned to seize the best opportunities of tomorrow.
Airwallex is joining forces with Hong Kong's leading tech and digital transformation partners to present E-Solutions Day on Thursday, March 9. If you're an eCommerce merchant or start-up/SME founder who is interested in innovative tech-based business solutions, join us to learn more about how to jump- start and accelerate your company's digitisation.
For more details, please click here.