HKUST Industry Engagement Day: Innovation and Technology Showcase
07/11/2022 9:30am - 5:30pm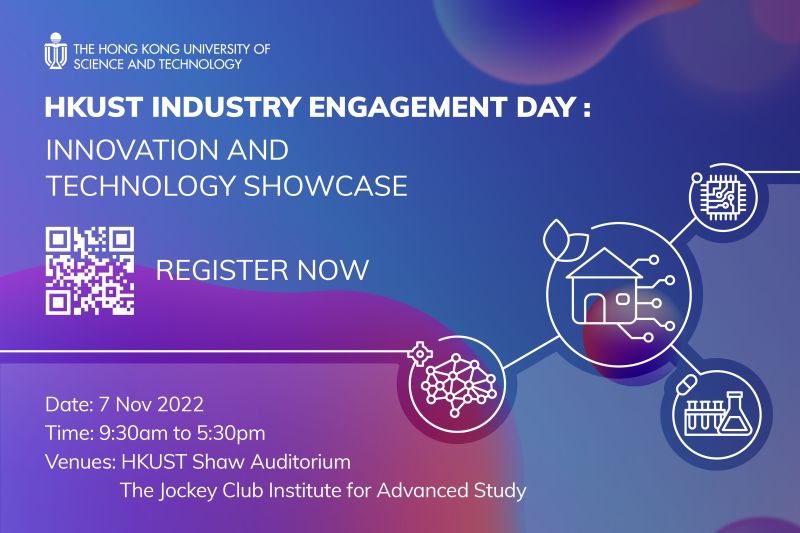 The 'HKUST Industry Engagement Day: Innovation and Technology Showcase' will be held by the HKUST at its Clear Water Bay campus on 7 November 2022 (Monday).
By demonstrating the University's passion and capability in research and development, the event aims to engage industry partners with HKUST researchers in exploring collaboration and technology transfer opportunities, thereby promoting the overall technology development in Hong Kong.
For more information and to register, please visit HERE.