InnoPreneur Forum: F&B Technology under the New Normal
28/05/2021 4:30pm - 6:00pm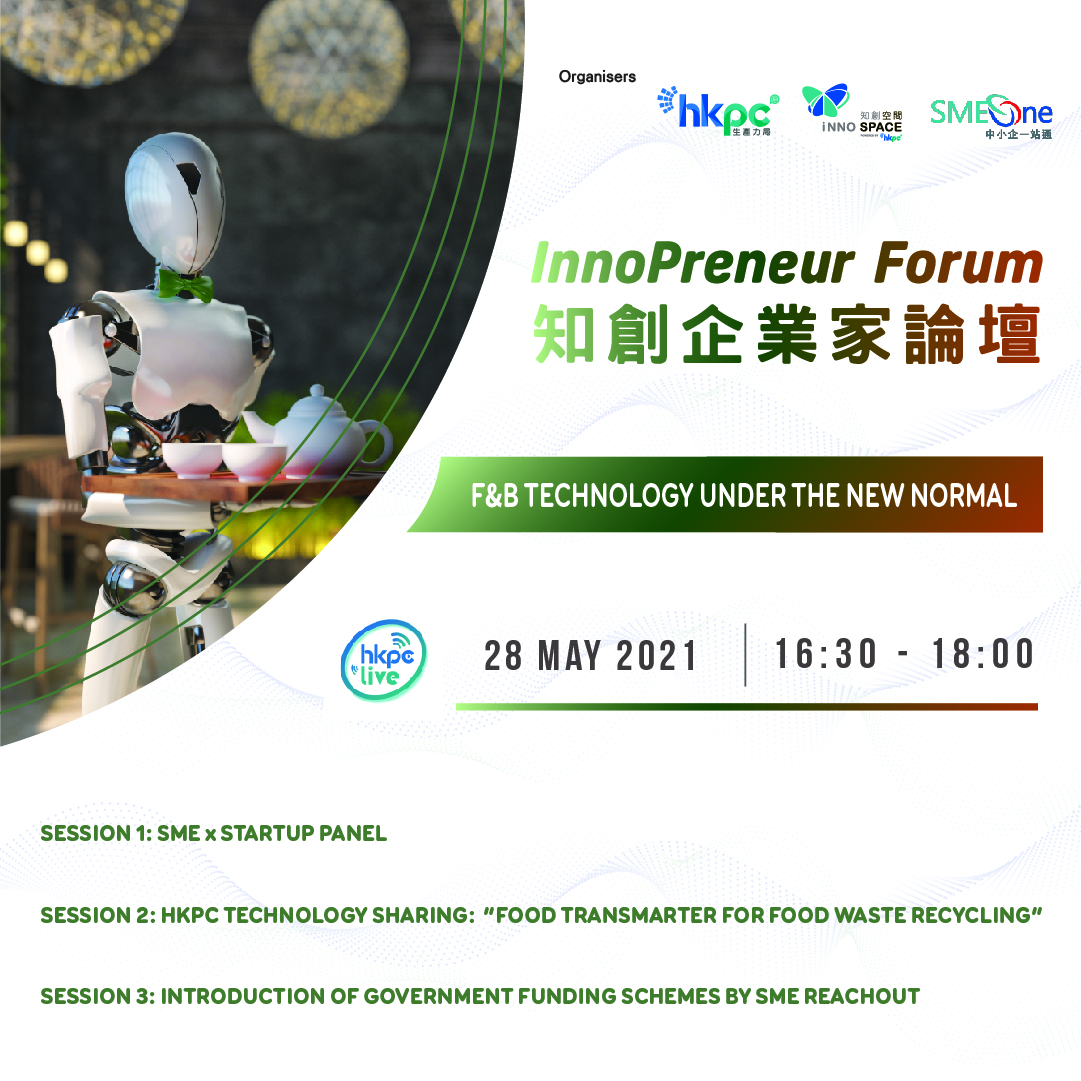 Following the successful launch of the first InnoPreneur Forum* in March, we are now inviting you to join the next event on the topic "F&B Technology under the New Normal". Our SME x Startup panel will discuss about the technology applications in the Food & Beverage outlets that has transformed their businesses against all odds.   
*Startup companies with relevant solutions in the specific tech area of the topic may be eligible for a free promotion eBooth. Please complete this eForm if you are interested.
About InnoPreneur Network: 
InnoPreneur Network is an initiative by HKPC aimed at providing a platform for SMEs and startups to exchange on new technology applications, industry pain points/ innovative ideas and entrepreneurial stories. Further, we support go-to-market strategies with a resourceful network of manufacturers, industry advisors, and government funding assistance to help SMEs in technology transformation and commercialisation of startups projects.  Within the Network, we will hold regular forums with a technology focus on different industries to generate new insights, foster a network and learn culture, and develop new business opportunities. 
For more information, please visit here.