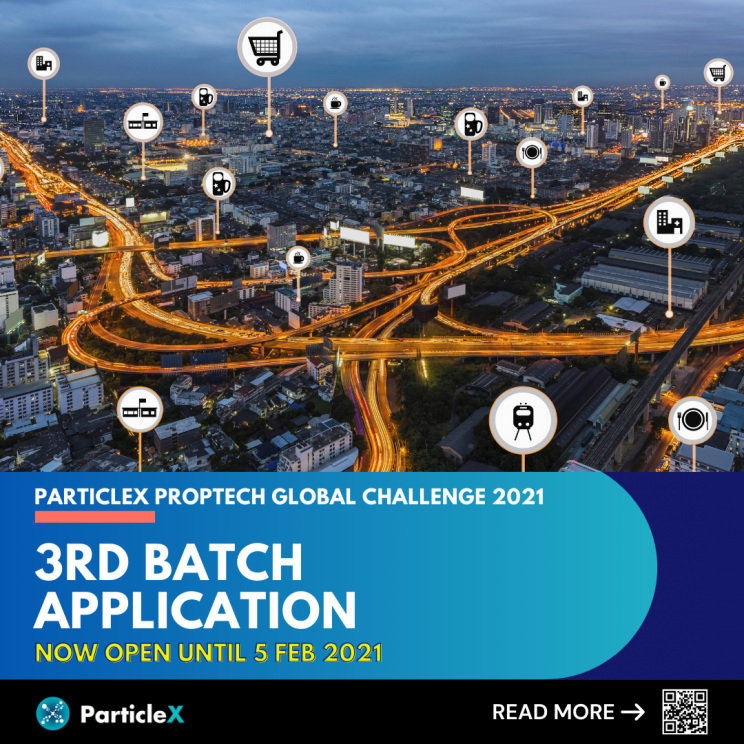 Accelerating the "New Normal" in the property and real estate industry
Around the world, COVID-19 has affected millions of lives, and is having a growing impact on the global economy. Organisations everywhere are facing an unpredictable and uncertain future. We must all learn to adapt in order to facilitate our adjustment to this new economic reality.
The ongoing crisis has increased the demand for new technology adoption, and startup companies are perfectly positioned to help mitigate the downturn and disruption caused by the pandemic.
ParticleX is launching a new initiative, ParticleX PropTech Global Challenge, a partnership with leading property developer Chinachem, and supported by Hong Kong Science and Technology Park (HKSTP), to create agile and innovative solutions that meet these challenges.
One-of-a-Kind Matching Process
Our unique approach is ideal for overseas startups looking to offer technology solutions to corporate clients in Hong Kong and Asia Pacific, while securing the opportunity to get investment funding from ParticleX, Chinachem and other co-investment partners, plus a chance to receive incubation support from HKSTP.
Our programme selection process is completely virtual. Selected startups will be invited to attend online investment committee meetings with HKSTP and our PropTech corporate partners. We promise a unique, one-of-a-kind programme with free from the financial shackles of classes, cohorts, commuting, and other additional costs.
ParticleX is calling for immediate technology-based solutions with the following impacts:
Cost reduction – save on costs, improve operational efficiency
Customer leads & engagement – increase market share through attracting new customers, improve customer relationship
ESG impact creation – embrace and attribute your solutions with environmental and social impact, ethical and governance compliance.
Solutions coverage can be multi-disciplinary and across sectors of real estate, construction, smart city, legal, finance and collaborative and co-opetition projects.
For more information: please click here.
Enroll now here