StartmeupHK Festival 2022 concludes with the global startup community ready to seize opportunities presented by the Metaverse, Web3 and sustainable innovation
#smuhkfest2022 #startmeuphk #investhk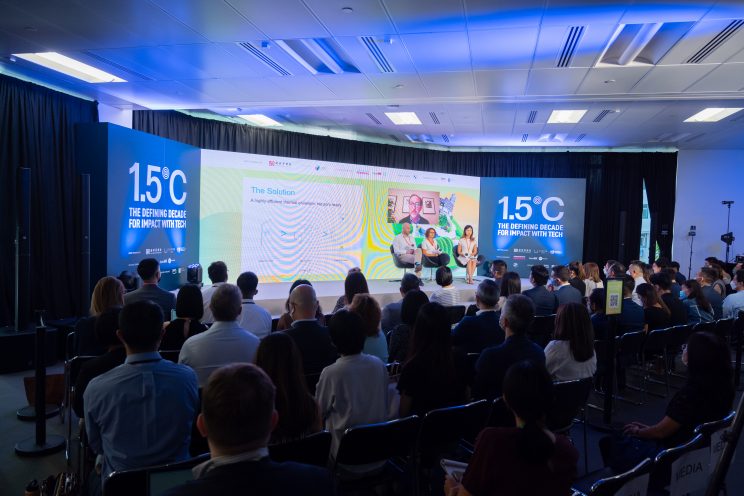 StartmeupHK Festival 2022 returned in a hybrid format this year, featuring 556 speakers and attracting 20,000+ participants from 100+ countries and territories.
(Hong Kong, 15 September 2022) StartmeupHK Festival 2022 officially came to a close on 10 September after a busy week of events and activities centred around startups, changemakers and emerging technologies. Organised by Invest Hong Kong (InvestHK), the week-long Festival drew over 20,000 participants from more than 100 countries and territories, comprising of industry leaders, entrepreneurs, investors, tech enthusiasts and government officials. The Festival theme A Future Unlimited could not have been more apt: 556 speakers from around the world spent six days celebrating the startup sector's ability to embrace emerging technologies and innovate for a better tomorrow.
StartmeupHK Festival 2022 kicked off on Monday 5 September with the GBA Innovation Summit 2022 organised by TusPark and the 1.5°C Summit – The Defining Decade for Impact with Tech by Eureka Nova and New World Development. Speakers at the GBA Innovation Summit recognised the ever-evolving nature of consumer habits and commended the Guangdong-Hong Kong-Macao Greater Bay Area's (GBA) ability to adapt, with Mr Paul Chan Mo-po, Financial Secretary of the HKSAR Government urging in his opening remarks: "In the process of development, there are both challenges and opportunities. I encourage startups to seize the opportunities of development in the GBA – an important base for Hong Kong in innovation." Panel discussions at the 1.5°C Summit focused on the concept of driving impact through sustainability and accepting risk as an inescapable element of entrepreneurship. "There is no failure, only learning along the way," said Dr Entela Benz-Saliasi, CEO and Co-Founder, Intensel Limited. "Adapt, change and innovate as you move forward."
On Tuesday 6 September, Brinc's Asia Healthcare Innovation Summit gave members of Asia's expansive healthcare ecosystem a chance to explore BioTech, HealthTech, MedTech and blockchain adaptation. During the event, Egglogics, an IncuBio company based out of Hong Kong Science and Technology Park and the Chinese University of Hong Kong, announced the launch of its new gene-based diagnostic platform that can scan and determine the health of eggs for IVF/cryopreservation. WHub's Scaleup Impact summit – Universe x Metaverse explored the idea of Web3 and the Metaverse, and the challenges and opportunities for scaleups in this space from 6-7 September. Mr Tim Kendall, Co-founder of Moment and previously Chairman for Pinterest, shared his insights on scaling Pinterest from 15 to 2,000 people, saying, "If you are incredibly clear about what you're doing, and it's bold and mission-driven, people will be attracted to that."
A new addition to the Festival, MaGESpire's Game On! 2022 celebrated the essence of Gaming, Art, Music and Entertainment (GAME) from 8-9 September. At the event, Yat Siu, Co-founder and Chairman of Animoca Brands, had one key takeaway for the audience: "Do things with purpose. Think of things you can have an impact on, however small… If we do our part to make it work, grow the ecosystem, then as a whole, we will all better succeed." Investors, leaders and startups at the forefront of the PropTech revolution came together at Asia PropTech Beyond 2022 by Asia PropTech to discuss the changing nature of consumer behaviour and how the traditional real estate industry is having to evolve as a result. "Physical stores are no longer just for transactions or selling… It's experiential. It's about meeting your consumers at every point of the consumer journey," said Ms Shireen Lee, Head of Publications, Retail in Asia.
Rounding off the week was KPMG's Connected Cities Conference on 9 September and Global Citizen Capital's Young Pioneers Forum 2022 on 10 September. Panel members at the Connected Cities Conference debated the best ways people and corporations can support Hong Kong's development as a 'connected' and 'smart' ESG-led city. "There are six elements of smart cities," explained Ms Susheela Rivers, Partner, DLA Piper. "Mobility, living, environment, people, government and economy." At the Young Pioneers Forum, more than 500 teenagers from 30+ countries came together to cultivate creative ideas and solutions for better, greener future.
"This year's StartmeupHK Festival was packed full of insights. It was an inspiring week that brought together the brightest minds behind some of the world's most exciting companies. We all came together to explore opportunities, such as those presented by Web3 and the Metaverse. There was also a strong focus throughout the week on sustainable innovation. Another significant focal point this year was the impact of increasing digitalisation on wider society. Hong Kong has proven itself a key player in the innovation and digitalisation game and the potential for growth is, truly, unlimited," said Ms Jayne Chan, Head of StartmeupHK at Invest Hong Kong.
-End-
Images: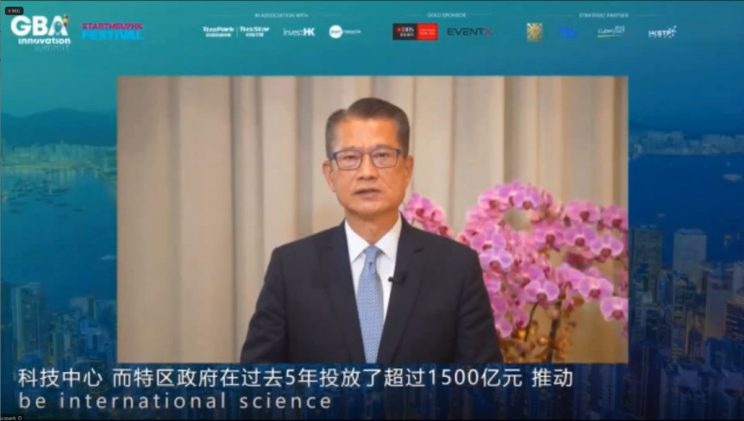 Mr Paul Chan Mo-po, Financial Secretary of the HKSAR Government, spoke virtually at the GBA Innovation Summit by TusPark.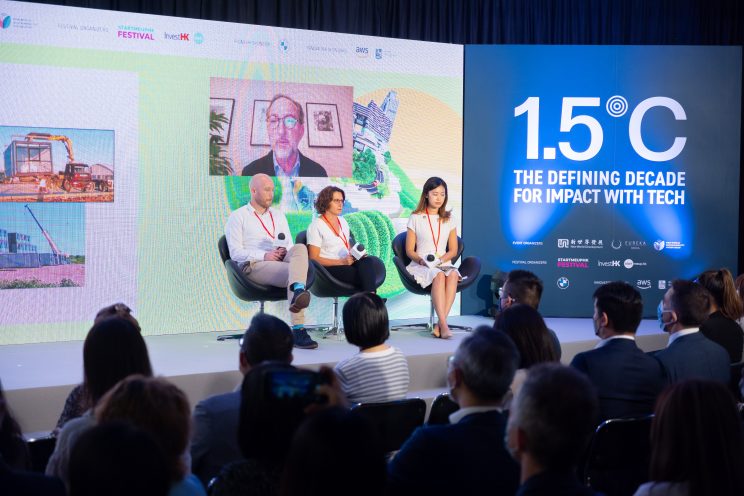 Moderator Ms Chung Sum Yue Natalie (right) spoke with Mr Chris Anderson, Mr Kenneth Chung, Mr Anthony Stewart and Dr Entela Benz at the 1.5°C Summit – The Defining Decade for Impact with Tech by Eureka Nova and New World Development.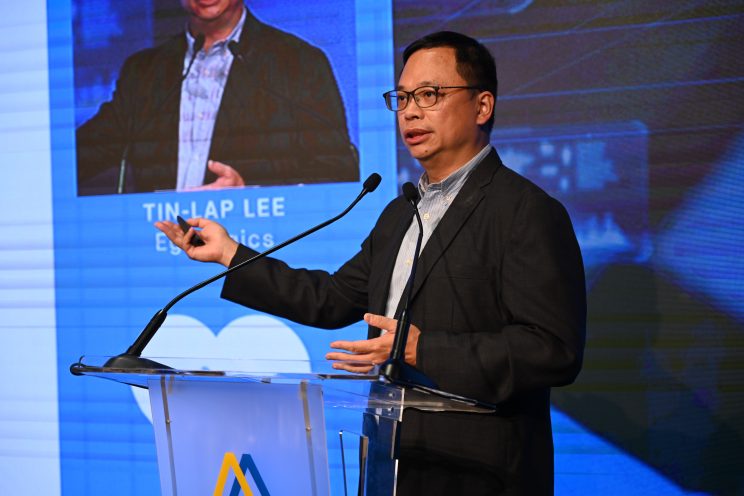 Mr Tin-Lap Lee, Founder and Chairman, Egglogics, announced a new product at the Asia Healthcare Innovation Summit by Brinc.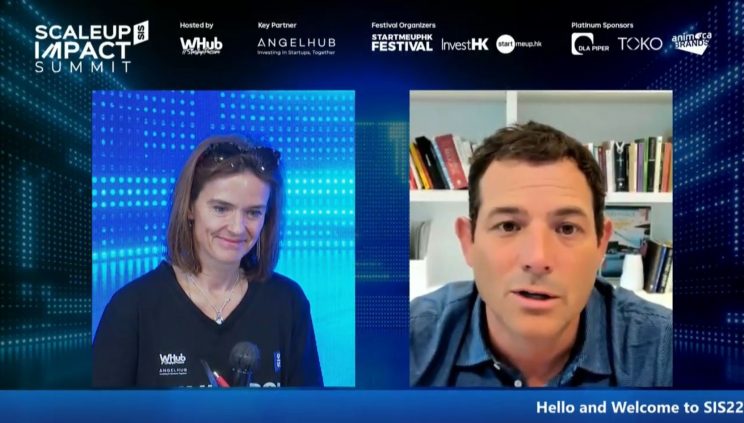 Moderator Karena Belin from WHub spoke with Tim Kendall, Co-Founder of Moment, at the Scaleup Impact Summit 2022.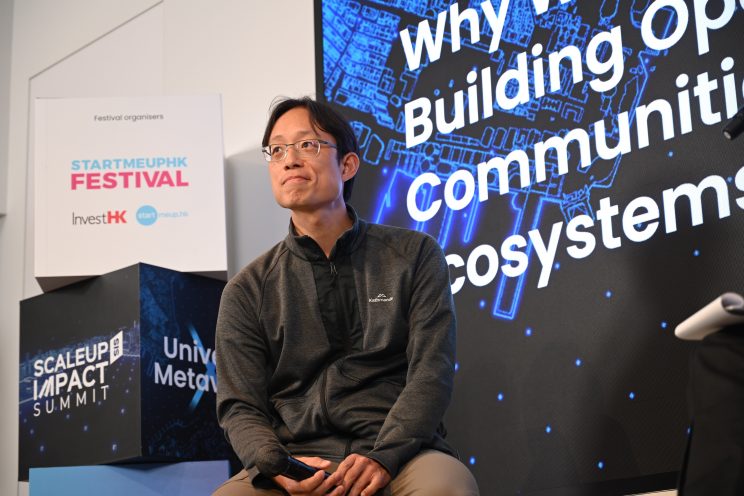 Yat Siu, Co-founder and Chairman of Animoca Brands, spoke at both WHub's Scaleup Impact Summit 2022 and MaGESpire's Game On! 2022.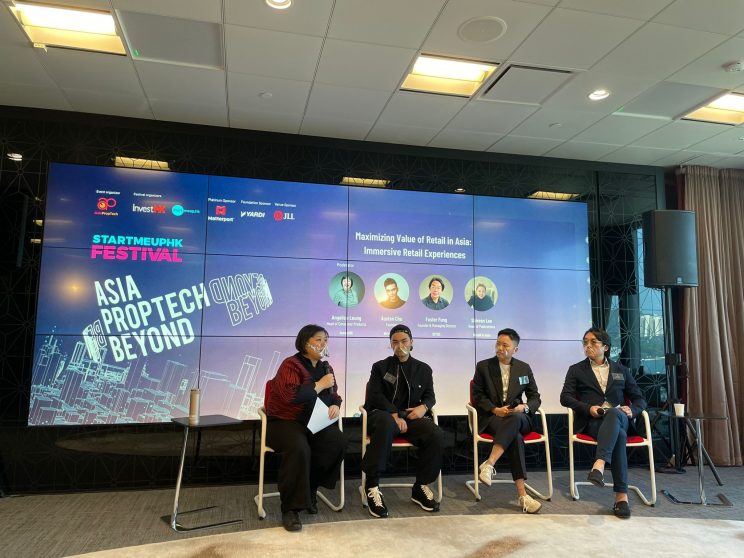 Moderator Ms Angelica Leung (left) spoke with Mr Austin Chu, Ms Shireen Lee and Mr Foster Fung at Asia PropTech's Asia PropTech Beyond 2022.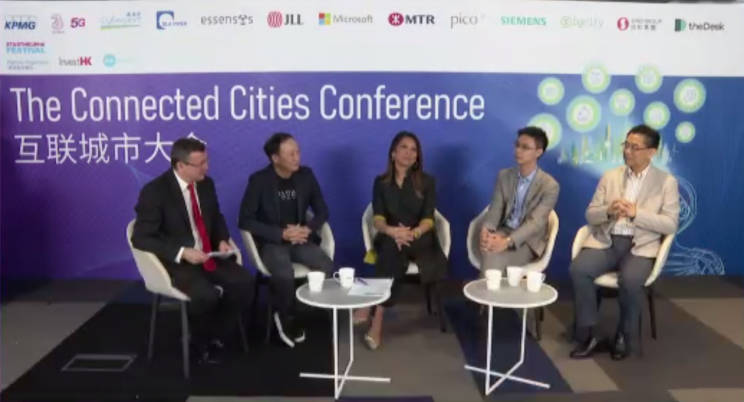 Moderator Mr Andrew Weir (left) spoke with Mr Fred Sheu, Ms Susheela Rivers, Mr Keith Wong and Mr Allen Yeung about Hong Kong's '2028 Vision' at KPMG's Connected Cities Conference.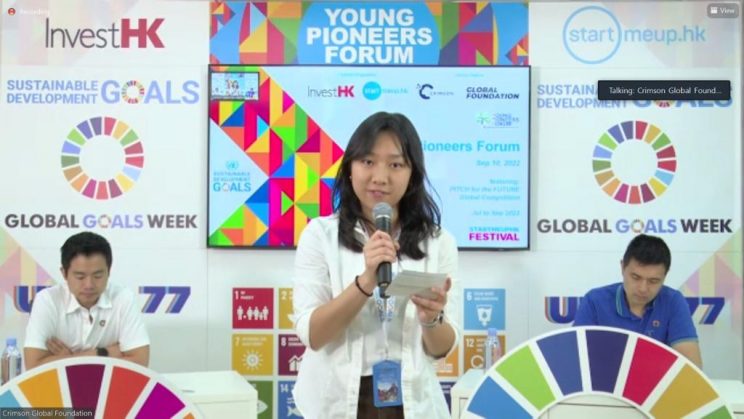 Participants at Global Citizen Capital's Young Pioneers Forum came together from 30+ countries and territories to cultivate creative climate solutions and practical policy ideas.
About Invest Hong Kong
Invest Hong Kong (InvestHK) is the department of the Government of the Hong Kong Special Administrative Region (HKSAR) responsible for attracting foreign direct investment and supporting overseas and mainland businesses to set up and expand in Hong Kong. It offers free advice and services to support companies from the planning stage right through to the launch and expansion of their business. For more information, please visit www.investhk.gov.hk.
About StartmeupHK
StartmeupHK is an initiative by InvestHK aimed at helping founders of innovative and scalable startups from overseas to set up or expand in Hong Kong. Our services include providing information about the startup ecosystem here in Hong Kong, connecting people to the startup community, hosting startup events and helping to foster a positive environment for startups to thrive. Find out more at www.startmeup.hk, our one-stop portal to Hong Kong's startup ecosystem. For enquiries, please contact us at startmeuphk@investhk.gov.hk.
Media Contacts:
For more information and interviews, please contact Sinclair at (852) 2915 1234
Christy Yu         | christy@sinclaircomms.com | (852) 6339 9836
Alexa Bautista   I alexa@sinclaircomms.com   | (852) 9631 7374