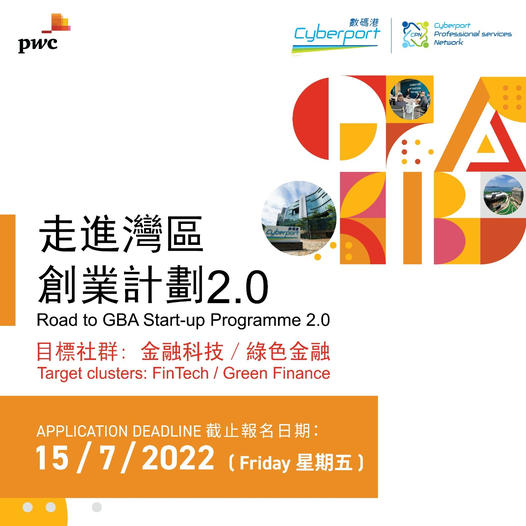 The programme is for start-ups from FinTech and GreenFinance. Shortlisted start-ups will participate in a six-month GBA development and training programme, which includes one-on-one business consultations, investment roadshows, business matching and networking opportunities with GBA partners. Participants will also hear from successful startups, and enjoy the experience of preparing for future success in the GBA during these six months!
Application deadline: 15 July 2022
For more information and application, please visit HERE.