Building Your First E-Commerce Website Trial Class
10/06/2020 7:30pm - 9:00pm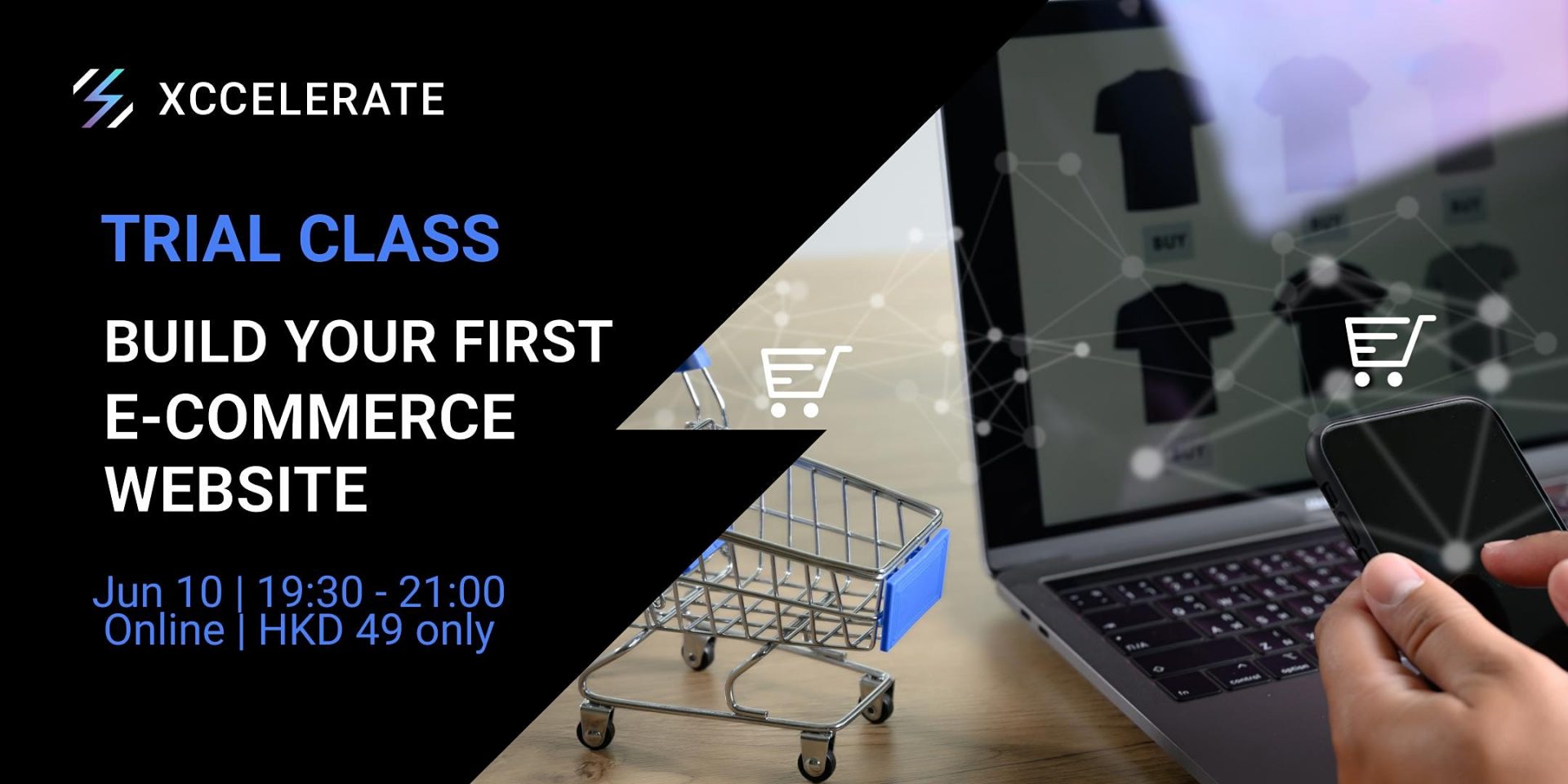 Are you still relying on Web Design Agency? Or, are you still waiting for your designer's response?
About this Event
Learn HTML and CSS from scratch whilst designing and producing your own website.
This course will teach the foundations of HTML, which is used as the skeleton for all web pages on the internet. It will also teach you how to stylise and beautify a website by employing CSS.
Today there are thousands, if not millions of companies worldwide using the internet as a platform to grow their enterprise.
Who should attend:
If you want to learn how to leverage the Internet for your own business or if you simply want to learn how to build a website, then this is the course for you.
Trial class overview:
– 1.5 hour of instructor-led training
– Introduction to HTML / CSS
– Demo on how building a website
– Career opportunities as Software Engineers
– Q&A Section
*No previous programming background is necessary
Language: English
For more information, please click HERE.