Asia Smart App Workshop – Boutir x RedSo x AlipayHK
23/07/2020 3:00pm - 5:00pm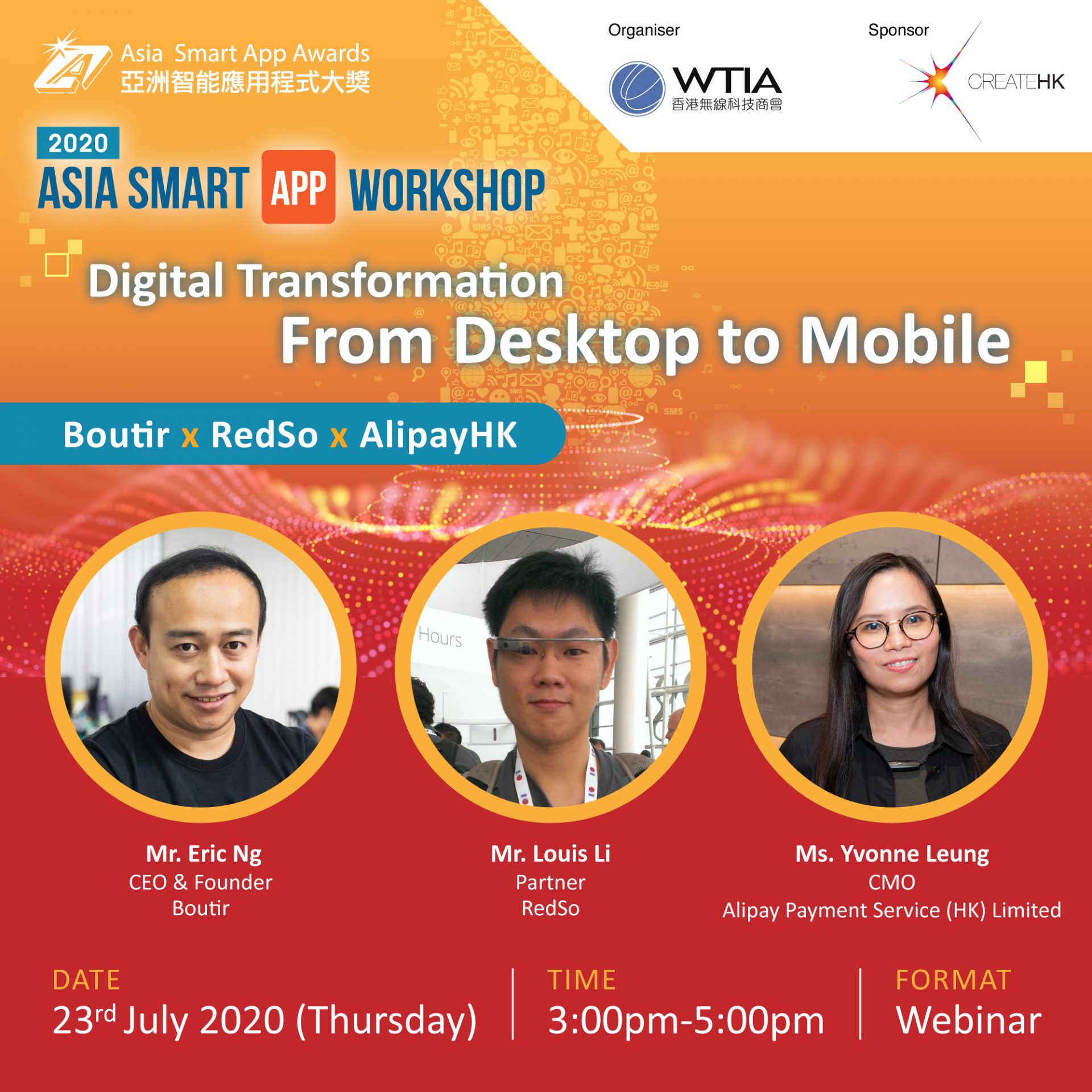 How can we optimise mobile technology to setup our online businesses, sell more and do less? Shall we choose between an App or a Web? And what will be New Normal in the Mobile Age?
Digital Transformation initiatives have a massive impact on both customers and company employees. The role of mobile apps in digital transformation is extremely important. Mobile devices enable you to play online games, check your emails, do your shopping, read the news and chat online with people around the world! With the excitement that digital transformation especially mobile technology brings to us, what kind of advantages would the development of mobile technology bring to App companies?
For more information, please click HERE.