Build your Term Sheet in 30 minutes
28/11/2022 12:00pm - 12:45pm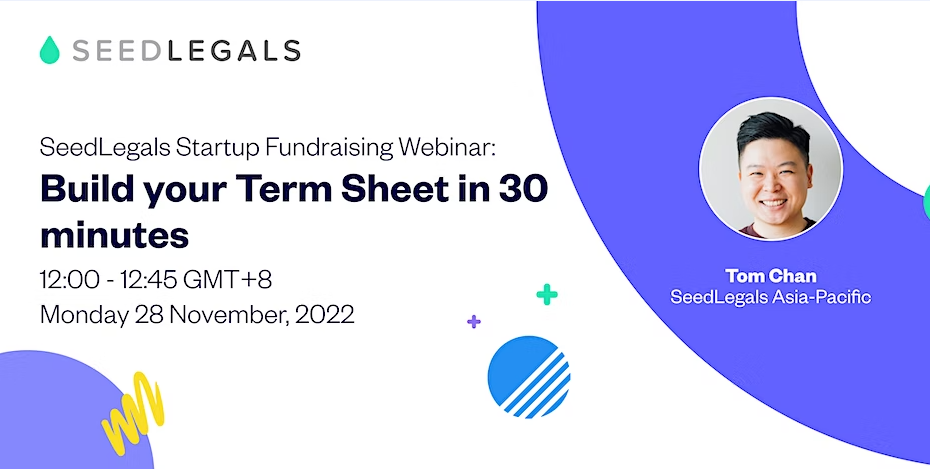 Term Sheets can be tricky business. It's the first thing your investors will see as part of your funding round. It's a simple but all-important document that summarises the key terms that will set the foundation for the negotiation with investors.
In this webinar we'll walk you through the key terms and clauses you need to understand and show you how you can build a Term Sheet and accelerate your funding round.
Fundraise faster with SeedLegals
SeedLegals gives you all the tools, documents and expert support you need to fundraise smarter and faster with our fundraising solutions. We save founders weeks – or even months – of admin-heavy, expensive work.
Our automated data-driven platform builds local law-compliant docs in just a few clicks, so you can focus on achieving your company's milestones and negotiating your deal terms.
More than 35,000 startups and investors have used SeedLegals to raise more than US$1.2billion in early-stage startup capital on platform to-date.
Click here to talk to our team and find out how you can fundraise faster with SeedLegals today.
For more information and to register, please visit HERE.