Building Culture in Local and Remote Teams
13/08/2021 11:00am - 12:00pm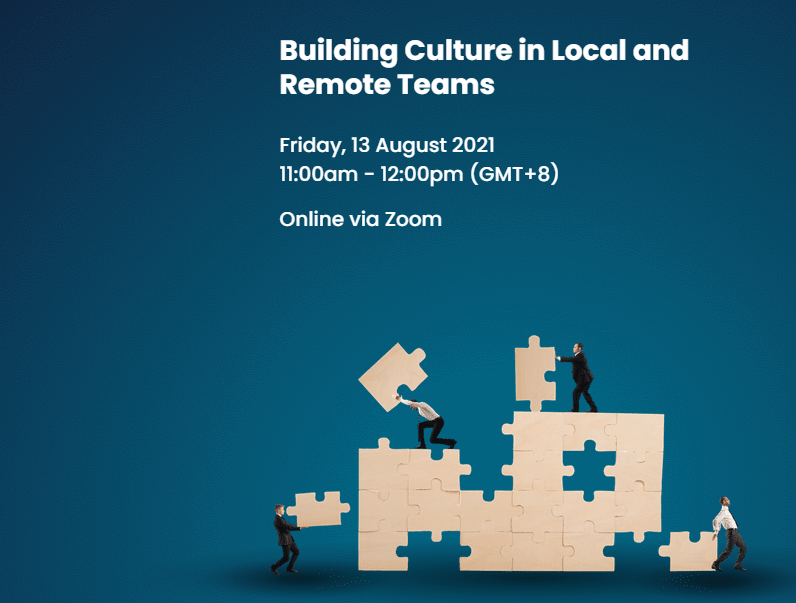 Teams are the heart and soul of a growing company, and it is crucial that there is a strong focus on building the right culture. Built properly, talents are able to thrive, grow, and be effective leaders and contributors to the organisation. The challenge here is that there isn't a one-size-fits-all culture template.
With remote work being the new normal, the workplace environment takes on a whole new meaning. How then can companies reshape and build a culture in this new hybrid workplace? How has the pandemic changed the way we think of building and growing teams?
Whether you are a business in Hong Kong or Singapore, take advantage of this 60-minute webinar as it gives you the tools and insights on how you build a strong culture in both local & remote teams.
What to expect:
– Culture building in the new environment
– Key differences in building culture in local and remote teams
– Culture building deep dive. Insights in Asia Markets
For more information, please click HERE.