CREATIVE COLLISION 2020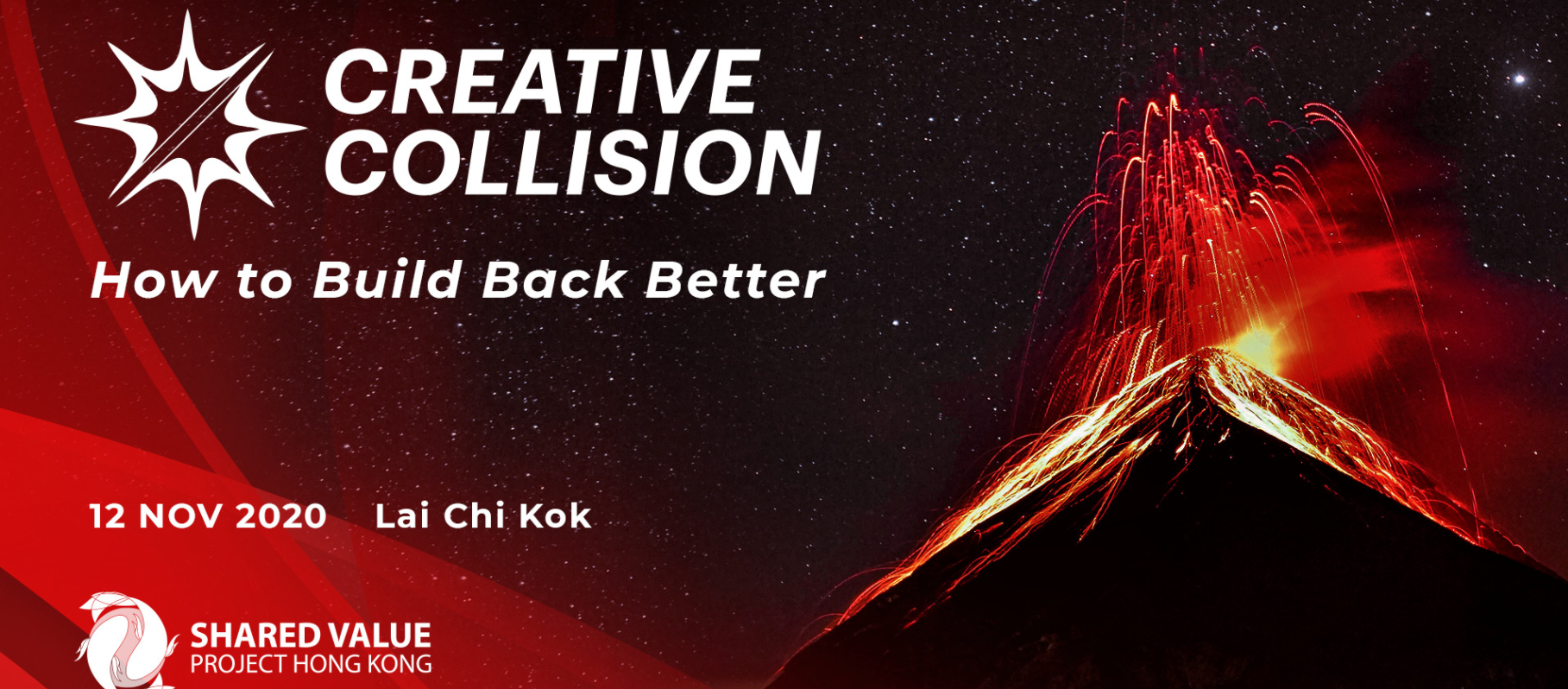 2020 has tested us with unprecedented disruption. For the world, and especially for Hong Kong. We can't go back to normal, so NOW is the time for the Great Reset – to rethink how we adapt and evolve for the better.
We believe business can only thrive in future by Creating Shared Value, and tri-sector partnerships are key to a more sustainable, inclusive and resilient way forward. So how do we truly evolve through the crisis and build back better in HK, piece by piece, challenge by challenge?
Seeing the urgent opportunity to reconvene our tri-sector community for the Great Reset, SVPHK invites you to CREATIVE COLLISION 2020 on 12 November, our second interactive "non-conference" for business, civil society, public sector and social innovation leaders. Rarely do these worlds collide with the necessary (co-)creative energy to spark something bigger and empower participants.
Building on last year's success, we will tackle 10 key Challenges of adopting Shared Value with new experiential formats and a third track. Within social distancing guidelines, the event will be in person at Lai Chi Kok, hosted by mission-aligned Strategic Partners Explorium and Dream Impact. Join us in a day of co-creation and check back here for more updates!
For more information, please click
HERE
.