Digital Future Challenge Webinar: How Might We Flip the Climate Change by Blockchain & Data?
14/11/2022 1:00pm - 2:30pm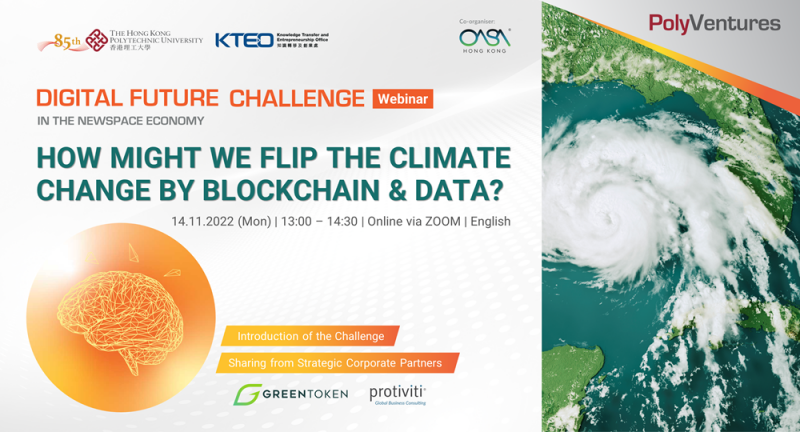 We know about climate change because the data from our eyes in the sky told us about earth's declining health. Satellite data are verifiable, traceable, and can feed the creation of innovation from landslips to precision agriculture. What else?
For more information and to register, please visit HERE.