Greater Bay Area Deep Tech Forum: Infinite Possibilities Technology Transfer: From Science Research to Next Unicorn Synopsis – Startup Online Showcase
29/07/2022 3:30pm - 6:00pm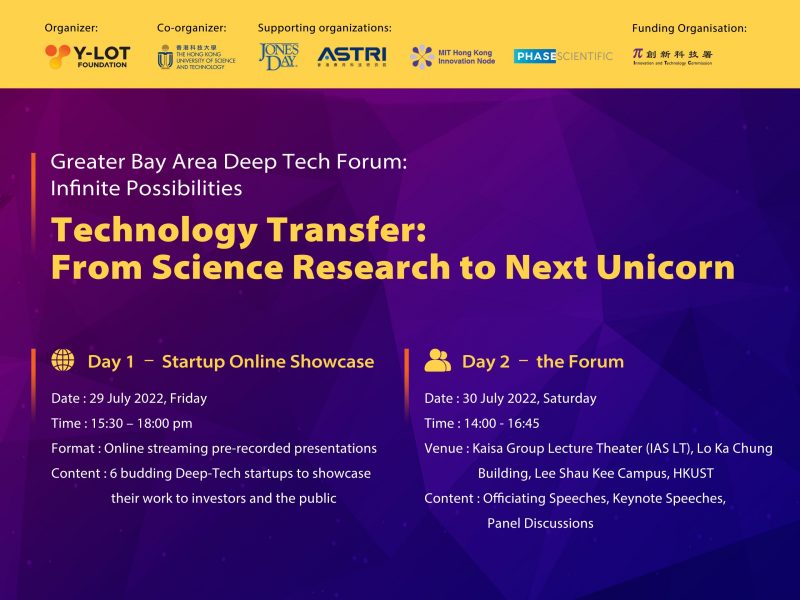 Teamwork makes the dream work. This unparalleled forum is sponsored by HKSAR's Innovation and Technology Commission. It picks brains of top international scientists, Deep-Tech experts and industry leaders. Gathering the best minds globally, the Forum is part of the collective efforts to build a smart community propelling significant innovation on how to better transfer from science to technology. This will eventually benefit the Deep-Tech scene in Hong Kong and the Greater Bay Area.
The "Greater Bay Area Deep Tech Forum" will showcase a new era of opportunities arising from Deep Tech development in the region through leveraging our city's unique strengths and the unwavering support of HKSAR's Innovation and Technology Commission and one of the SciTech pioneers, The HKUST.
For more information and to register, please visit HERE.