HK Startups Meet Multinational Companies Series – Session 7: Community
03/12/2020 4:00pm - 5:30pm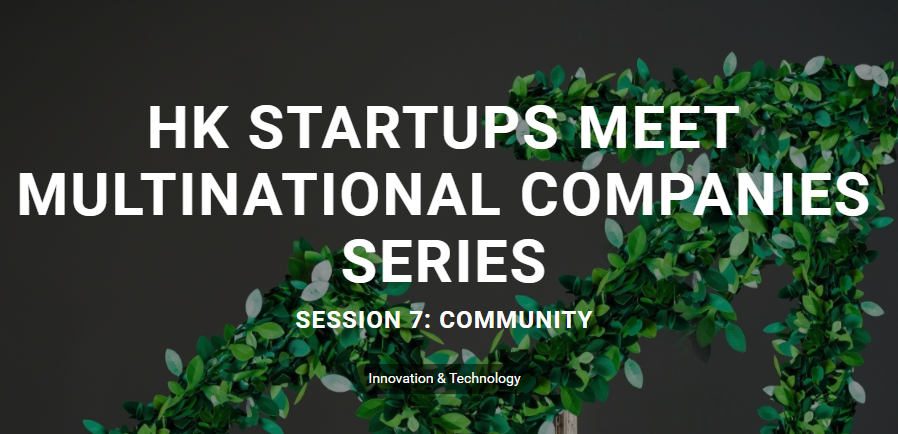 "HK Startups Meet Multinational Companies Series" is an ongoing series of meetings, showcasing Inspiration, connecting start-ups with corporates, and building a successful, sustainable innovation community in Hong Kong.
COVID-19 has shown how communities can get together very efficiently to help resolve a global crisis. Example goes from sourcing masks to organise food deliveries for people in quarantine. As the world is evolving to a new normal, how might start-up help charities, NGO's, social businesses with new technologies to bring a more equal, healthy and happy society.
Join us on December 4 for the seventh session: Community. We will invite start ups that can leverage technologies to help charities, NGO's, social businesses thrive.
For more information, please click HERE.