How is Technology set to drive changes to the Real Estate Industry?
03/12/2020 6:00pm - 8:00pm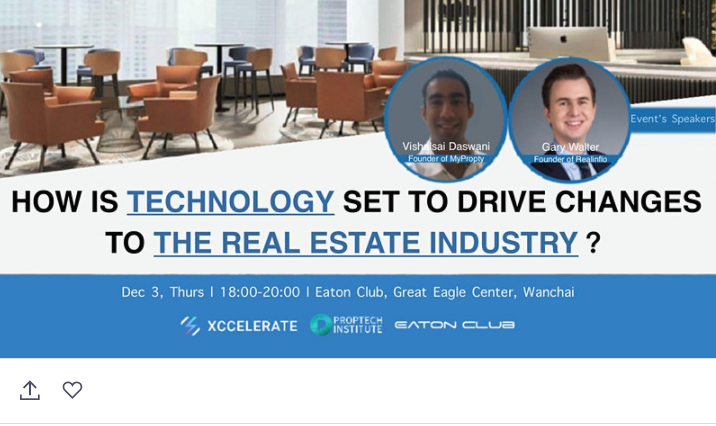 About this Event
No single industry out there is immune to the rapid technological advances in today's world.
PropTech is revolutionizing the real estate industry. Don't be left behind.
Join us virtually on Thursday, December 3 from 6:00pm – 8:00pm and find out how technology is driving changes to the real estate industry from trailblazing PropTech entrepreneurs, Gary Walter (Founder of Realinflo) and Vishalsai Daswani (Founder of MyPropty).
They will be sharing their journey on how they have turned an idea to reality in their business and the latest developments in the PropTech landscape.
Key topics to be shared/discussed include:
The journey of a surveyor's idea to a prototype and product
Startup challenges such as financing your own company
How tech can be applied in different real estate sectors
This event is brought to you as a collaboration between PropTech Institute and Xccelerate. PropTech Institute is a non-profit organisation dedicated to promoting PropTech through education, collaboration and is an engine for change. Xccelerate is a leading education platform in technology with over 7,000 alumni.
Language: English
Price: FREE of charge
For more information, please click HERE.