Impact Kommons 2.0 Digital Demo Day
29/04/2021 3:00pm - 5:00pm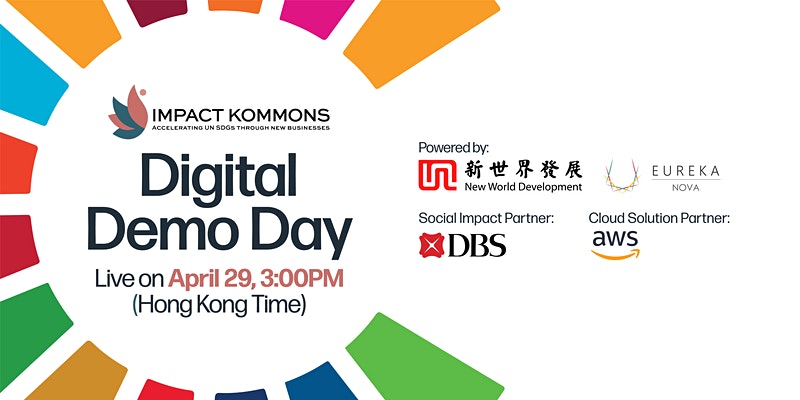 Impact Kommons' digital demo day with technology startups who worked with New World Group and partners to deploy technology solutions
After several months of hard work, the startups from our Impact Kommons program, powered by Eureka Nova, are excited to showcase the work that they've done in business integrations with New World Group businesses and partners. These business integrations have covered anything from pilots to purchasing of services, investment, and more!
Join our event to see how our startups balanced both commercial opportunities and sustainability and social impact efforts to focus on the the United Nations Sustainable Development Goal (UNSDG) framework.
Program:
15:00-16:30 HKT: Presentations by Impact Kommons 2.0 startups and Problem statement partners
16:30-17:00 HKT: Open networking
For more information, please click HERE.