Luxury Marketing Innovation Summit 2021
30/03/2021 3:00pm - 6:30pm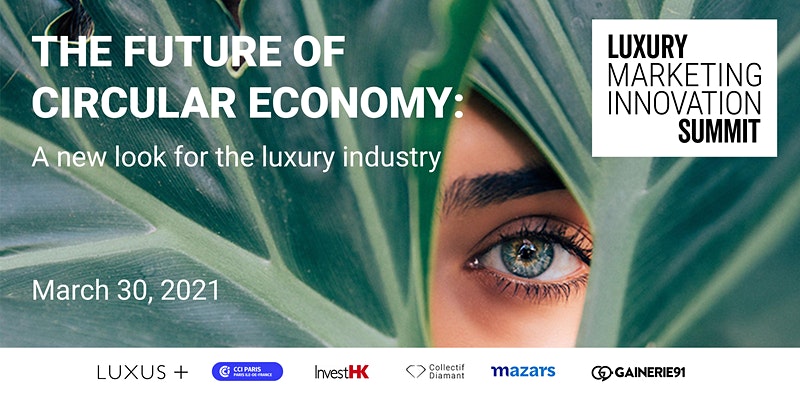 The Luxury Marketing Innovation Summit 2021 will be conducted in a new "phygital" format on 30 March. It will be a fabulous opportunity to be inspired by the best practices and learn how others are handling circular economy challenges in the luxury industry.
Main topics:
•    New Approach to "Made in" for Circular Economy
•    Exploring Transparency and Naturalness Issues Related with Circular Economy
•    Build Back a Better Circular with Technology
•    Brand Relationship Management in the Area of Responsible Consumption
For more information, please click HERE.