Project Management 2.0 Trial Class | Xccelerate
23/06/2020 7:00pm - 8:00pm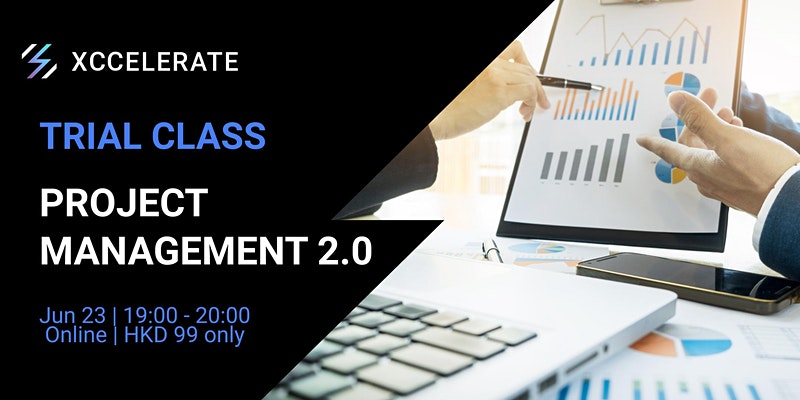 The best Project Management course online for beginners, students & professionals.
Do you want to learn the core concepts of project management and the essential soft skills to be successful in your IT career?
Project Management 2.0 (PM2.0) is a unique course tailor-made to Gain Cross-Job Skills which are transferable skills and they are important to have in any occupation in the IT industry no matter your career target is a Developer, Sales, Data Analyst, Infrastructure Support, Business Analysis or Project Manager or not!
Who should attend:
Project Manager
Startup Founder
Anyone looking to sharpen their soft skills
Anyone looking to Unleash their Creativity and Find Innovative Ideas
Anyone would like to build up their professional profile (CV)
Anyone looking for a job or planning to switch career
The trainer will offer a personal 1:1 mentoring session to help you out more if you want.
In this webinar you will learn about:
Introduction of Project Management from Project Management Body of Knowledge (PMBOK® Guide) of Project Management Institute (PMI).
How to solve business problems in an Innovative Way
How to build your Professional Brand
How to Best Introduce Yourself at a Job Interview
Q&A Section
No previous project management background is necessary
Language: English
Date: 2020-06-23 19:00-20:00
Location: Online Event
For more information, please click HERE.