Technical Interview Bootcamp
17/06/2021 7:00pm - 8:00pm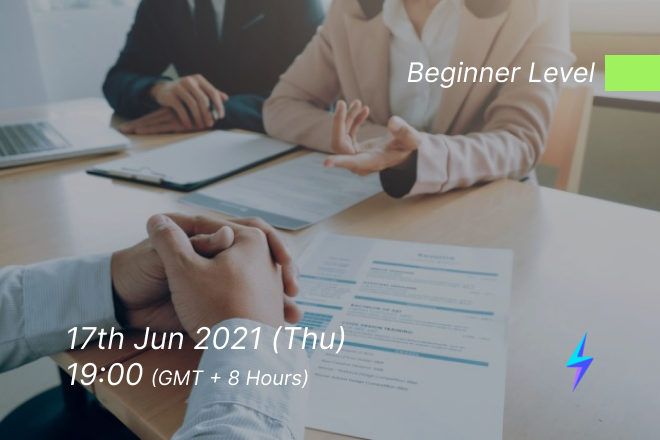 Technical interviews are tricky. You get difficult questions that force you to think on the spot. There are some that every hiring manager asks, and then there are those that you really need to prepare yourself for.
In this Technical Interview Bootcamp with Daniel Vu, you will learn not only how to answer common questions, but strategies to approach any challenge you receive with structure, logic, and purpose.
Participants can expect to leave this class with a better idea of what to expect in a technical interview and how to present themselves to increase their chances of receiving an offer.
Key Takeaways:
– What are Hiring Managers Looking for?
– Why are Hiring Managers asking these particular questions?
– Common Tech Interview Questions
– Less Common Tech Interview Questions
– Q&A + Bring your tech interview questions
This course is for:
– Students who want to learn how to prepare for technical interviews
– Job seekers wanting to brush up on their technical interview skills
– Those curious to know what is in a technical interview
We highly encourage participants to bring questions you've seen or been given in technical interviews. Come and pick Daniel's brain to learn the best way to answer those questions.
For more information, please click HERE.